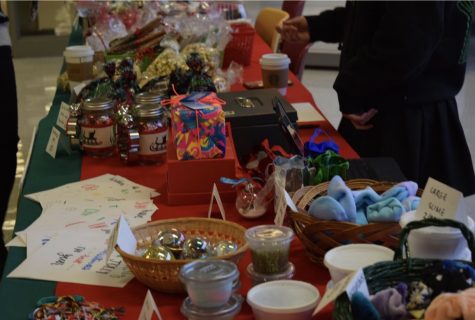 Maddie Sullivan, Staff Writer
December 11, 2019
Every year, the Junior Classical League (JCL) hosts the annual Salmagundi fundraiser. Money raised by Salmagundi is used to pay for club meetings, costs, and transportation...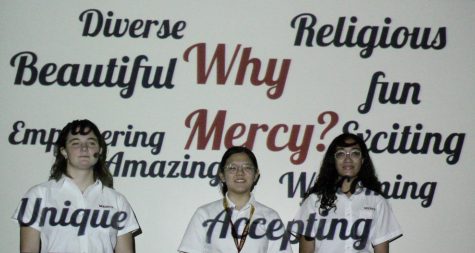 October 18, 2019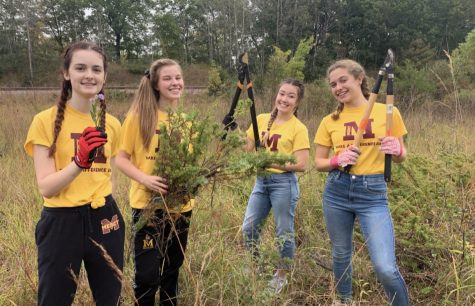 October 4, 2019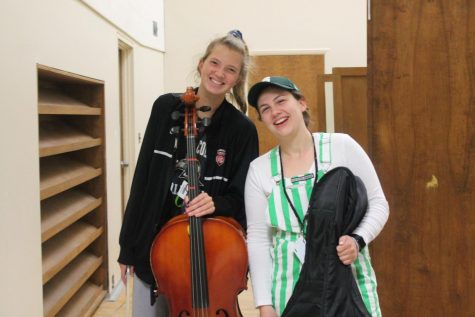 May 19, 2019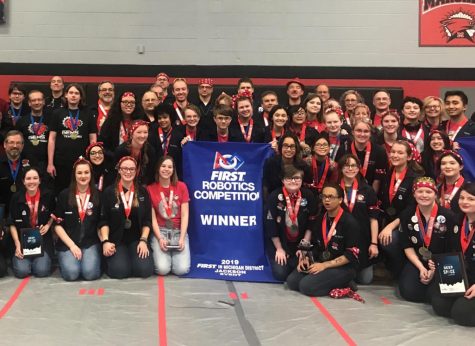 April 7, 2019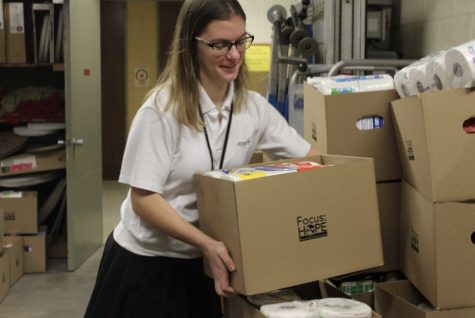 Dunya Kizy, Photography and Video Editor
December 2, 2019
For many, Thanksgiving dinner is a large feast with a turkey, multiple casseroles,...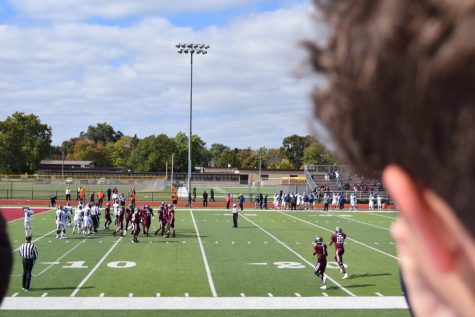 October 16, 2019
Along with the hype of homecoming every year comes...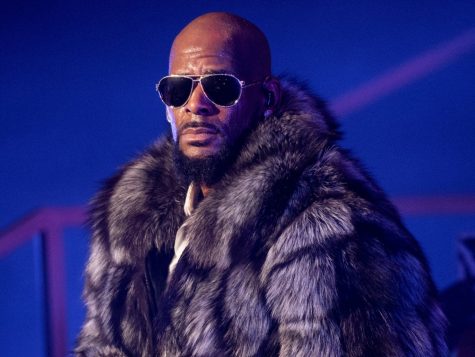 January 24, 2019
The six-part Lifetime documentary Surviving R. Kelly aired...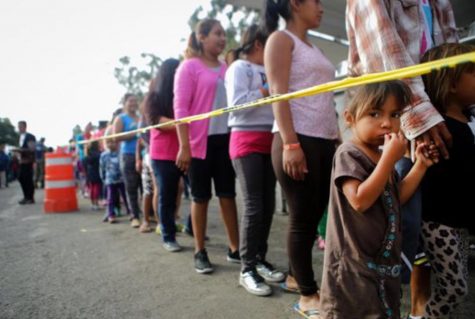 December 11, 2018
Over the past few months, migrant caravans have been...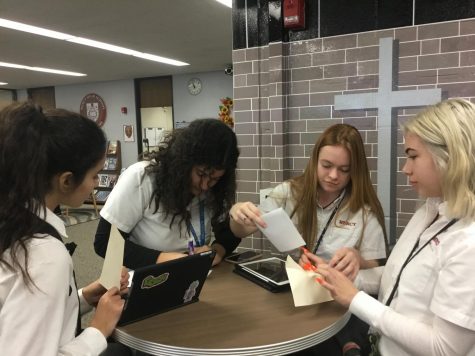 Clare Jones, Staff Writer
December 2, 2019
The newly created Peace Club is one of Mercy's most involved clubs at Mercy. The club's purpose is to shine light on political issues that are currently happening in society....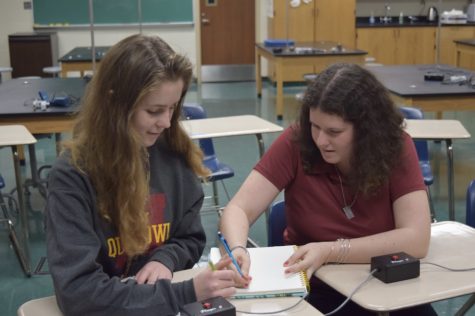 November 19, 2019
Mercy's Quiz Bowl team visited Country Day High School...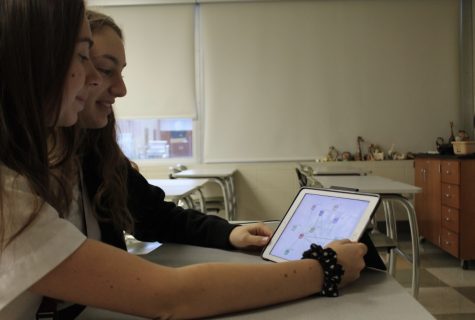 November 11, 2019
Genetic mysteries and patterns will be explored in...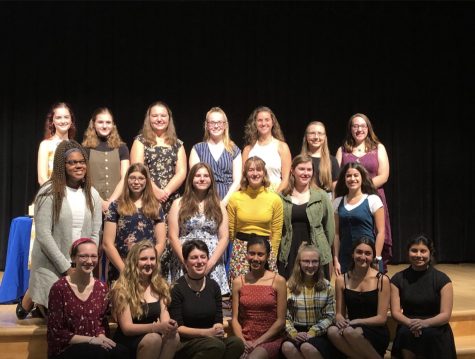 November 5, 2019
Working behind the scenes on some of Mercy's most...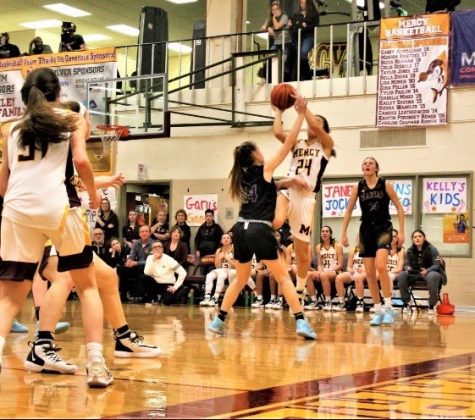 January 10, 2020
"Start the bus, start the bus!" Chants were heard throughout the gym on January 7 as Mercy Varsity Basketball (MVB) played rival Marian High School....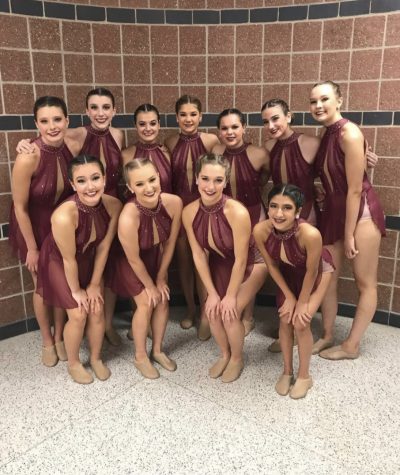 December 18, 2019
Senior co-captain Calla Place works tirelessly at dance practice and continuously...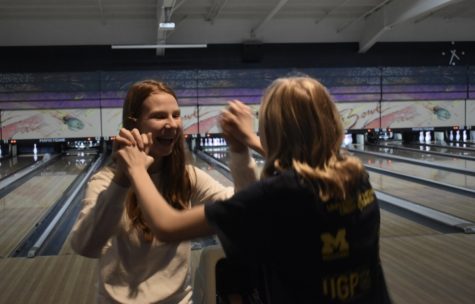 December 18, 2019
"Whirl it, Worley," shouts Mercy's Varsity bowling team as sophomore...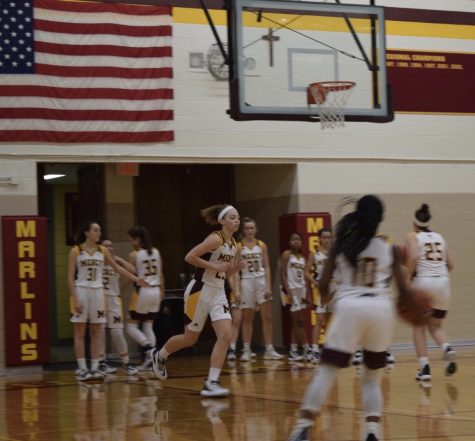 December 17, 2019
Freshman Maya White, who is six feet tall, dribbles the ball while surveying...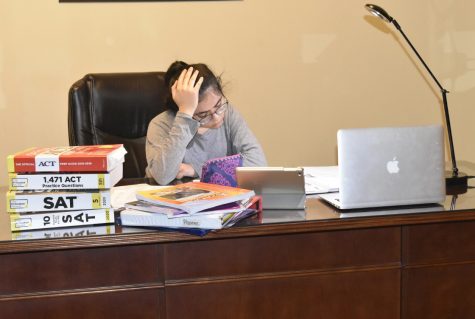 Saanya Zaidi, Staff Writer
January 15, 2020
Junior Chari Gilbert rushes to her next class as she mentally makes a list of everything that she has to do: help out at home, volunteer at her local soup kitchen, keep her...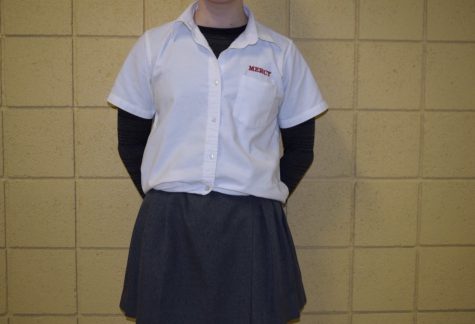 December 6, 2019
A student is stopped in the hallway and her black and white striped socks...

November 29, 2019
With Thanksgiving season upon us, many people fear the conversations at...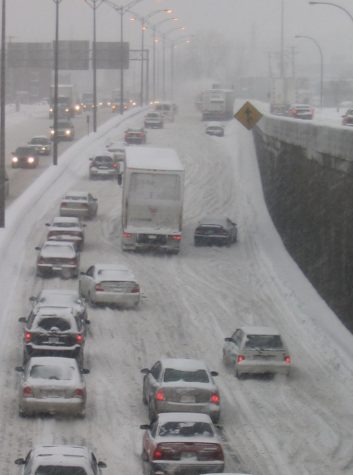 November 21, 2019
As I walked outside on a cold Monday morning in November, snowflakes were...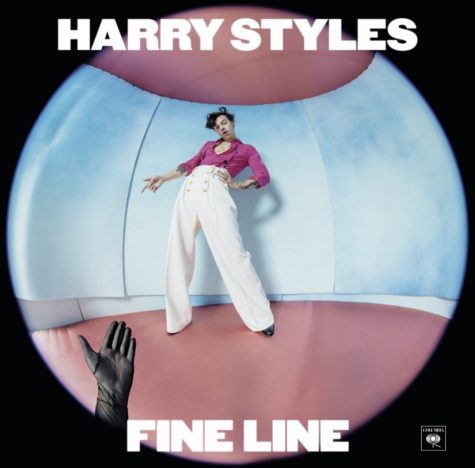 Lydia Giroux, Design Editor
December 16, 2019
Harry Styles, former member of the band One Direction, released his long-awaited second solo album on December 13. If you've listened to his debut album, it comes as no...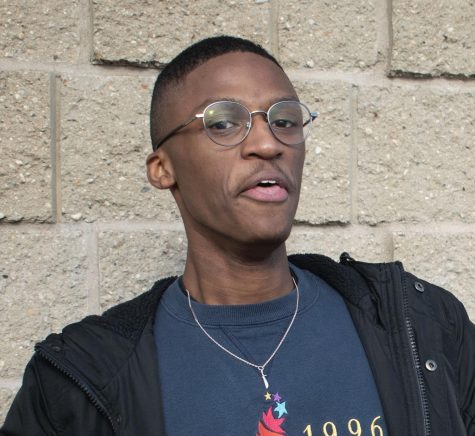 December 16, 2019
Can you think of a funny caption for this photo of...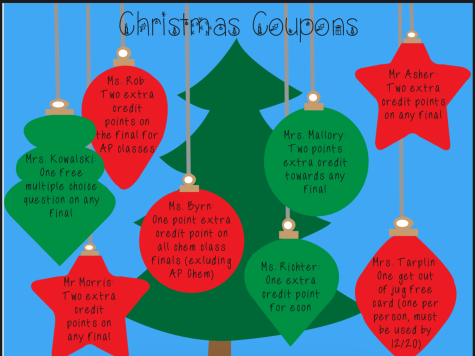 December 12, 2019
Merry Christmas! The first semester of the year is...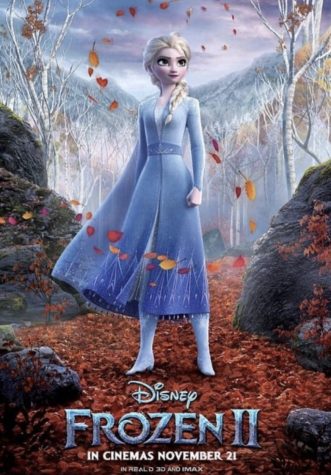 December 2, 2019
As the six-year anniversary of Frozen arrives, many...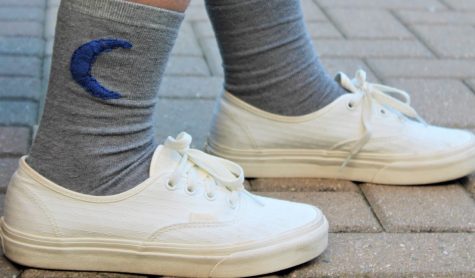 Julia Canty, Staff Writer
March 28, 2019
"Fashion and art are really big interests of mine. I like having clothing that is different than other people's and doing different things with my clothing. I felt like...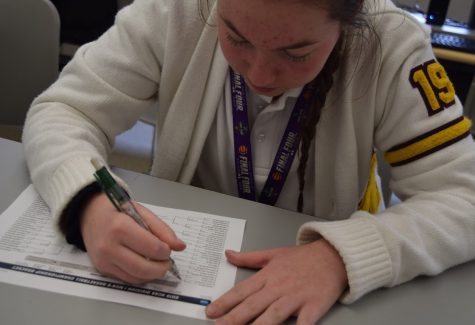 March 27, 2019
Every year, as winter winds down, many people turn...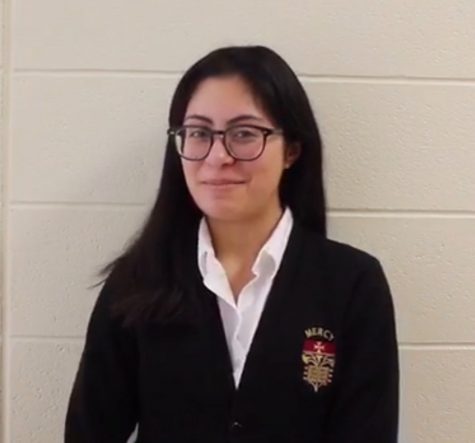 February 20, 2019
Newsprint asked some Mercy students in January what...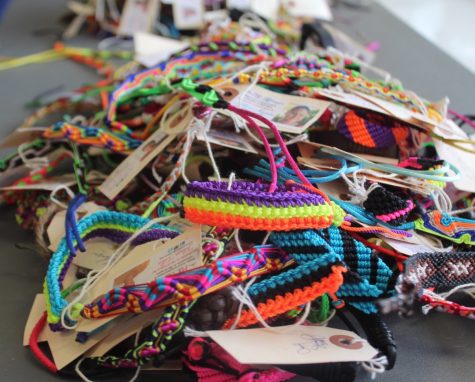 February 20, 2019
Bracelets from the Pulsera Project were sold for $5...
Check out our current issue here!
https://www.mhsmi.org/sites/default/files/mercy_life//newsprint_1119_191202_121902.pdf
Marlins of Mercy: Blanca Straub
December 5, 2019
"I was adopted from Guatemala when I was 2 years...
November 19, 2019
"I went to Our Lady of Sorrows before coming to Mercy,...
November 8, 2019
"In January of 2016, I broke my foot playing basketball...
Loading ...
Be sure to take a listen to Newsprint's studying playlist to help you through finals week! https://open.spotify.com/user/larnnk/playlist/7IFfXNXBs9AnqNPNbykKqw?si=N8d1KUhnTSCnM4RFE_6IXA
Something is wrong.

Instagram token error.