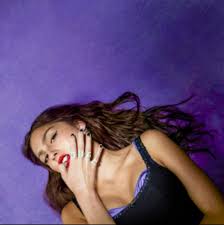 On September 8, 2023, 20 year-old singer-songwriter Olivia Rodrigo released her highly anticipated sophomore album GUTS. On GUTS, Rodrigo took a highly different approach to her songwriting, instrumentals and sound mixing than she previously had on her first album SOUR. GUTS adds a more punk rock twist to Rodrigo's classic pop beats that were present on SOUR. 
    Musically, the album has a very nostalgic feel with beats and instrumentals that are reminiscent of the late 90s grunge pop and the early 2000s pop punk scene. It's very clear that artists such as Avril Lavigne, Gwen Stefani and Haley Williams were inspirations for the sound of the album. The album utilizes guitar and drums more prevalently than on SOUR, making for a much more mature and interesting sounding album. 
    The album starts off with a bang. "All-american b—-h" provides an angry, satirical look into the psyche of a teenage girl who is struggling with her identity. The song ends with the sound of knocking on a door which directly leads into the second of the two previously released singles, "bad idea right?", another fun upbeat track. "Vampire" and "lacy" are the first of many ballads throughout the album. "Vampire," the lead single off the album, details Rodrigo's experience of being stuck in a toxic and draining relationship. "Lacy," on the other hand, outlines Rodrigo's experience with jealousy toward another girl who she thinks is better than her. 
    The middle portion of the album is where it really begins to shine. The sound bounces around from exciting, fast-paced tracks like "ballad of a homeschooled girl" and "get him back!" to slower, more emotional tracks like "making the bed" and "logical" ; the album ensures that there is something for everyone. "Ballad of a homeschooled girl," my personal favorite song on the album, offers a fun, almost comical outlook on social awkwardness and navigating relationships at a young age. The next two songs on the album, "making the bed" and "logical," like the rest of the ballads are beautifully written but with almost half of the tracks being slow songs, it's easy for them to feel repetitive. 
    Thematically, the album clearly shows the struggles of being a teenage girl and dealing with insecurities, jealousy and romance. The title of the album, GUTS, also represents the theme of the album. Rodrigo herself states that the phrase "spill your guts" was the inspiration behind the title. The album truly is Rodrigo "spilling her guts" about her deepest, most personal thoughts. It is a look into the mind of a young woman and deals with feelings almost everyone can relate to in some capacity. 
    Although it is an incredible album, there's a part of me that wishes she had let loose a little more. While the ballads are great, I wish we had gotten more fast-paced, upbeat songs because in my opinion, that is where Rodrigo truly differentiates herself from other artists with a similar sound. Almost all of the artists that Rodrigo is frequently compared to like Gracie Abrams and Madison Beer, are most known for their emotional music. That is why Rodrigo's ability to successfully release exciting songs sets her apart and leaning into that more heavily will greatly improve her career path. 
    All in all, I think that GUTS is a stellar comeback from Rodrigo's immensely successful debut album SOUR. Rodrigo's musical and lyrical talent shines brightly throughout the album proving that she did not fall into the sophomore slump that many people were expecting. Without a doubt, Rodrigo's fame and success will only continue to grow in her music career and I think that there is much in store for her. 
GUTS: 8.4/10