Smile toward a new light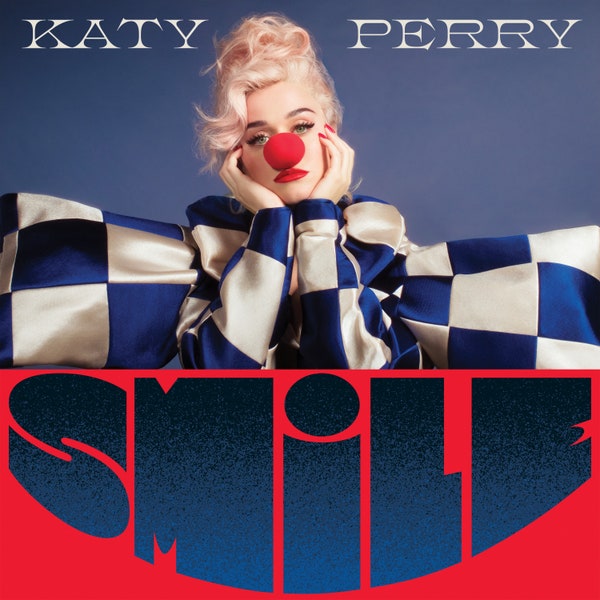 Katy Perry dropped her newest studio album "Smile" after not releasing in three years. Fair use: Twitter
Last month pop singer Katy Perry released her sixth studio album "Smile," although some may argue it is not worth smiling over. This release comes on the week of the tenth anniversary of her third studio album, "Teenage Dream." 
This studio album seems to reflect the pop singer's ability to overcome a series of struggles with her personal battles of anxiety and depression.
The album's most listened to songs include "Cry About it Later," "Teary Eyes," and, eponymous to the album, "Smile." On the week of the album's release, it earned number five on the Billboard 200 chart in the United States. The new album includes four individually released songs on the new album: "Never Really Over," "Harleys in Hawaii," "Small Talk" and "Never Worn White."
Perry has also released a video series to go along with the "Smile" album that includes a plethora of video techniques such as animation, vintage classic film, and black and white. 
Not only has Perry released a new album, but she also recently gave birth to a baby girl named Daisy Dove Bloom. Her daughter's name is somewhat similar to a song on her new album called "Daisies." 
Perry's third album features some of her most memorable songs, such as "California Gurls," "Firework," and "Last Friday Night (T.G.I.F.)". It seems the pop artist has shifted away from using hard rock guitars in many of her songs to electronic and acoustic tones for the baseline chords of her songs on her new album. 
The album received mixed reviews from music critics. The album is bright and upbeat, but many critics highlight that the album seems to have an apologetic tone that deflects her female empowerment promotion. 
    For longtime Katy Perry fans, who are also known as "Kitty Kats",  this newly released album is a significantly different type of pop than in Perry's earlier studio albums. Despite the change in style, it is evident that regardless of Perry's age, she has remained on top of pop music's charts for decades, proving she can still create influential music with powerful meanings.