Equestrian Team Banquet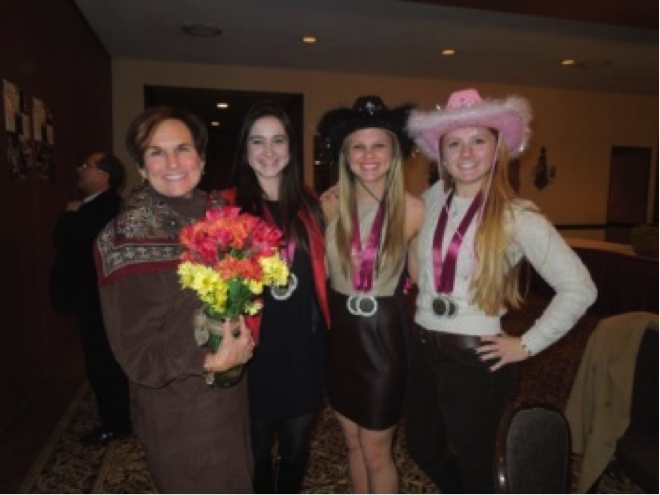 The Mercy Equestrian team celebrated their victorious season on Thursday, November 7th.  While the season went by quickly, it produced large results.  The team competed in the B Division of the Michigan Interscholastic Horsemanship Association and finished 3rd out of 11 teams.
Although third place only received a plaque instead of advancing to regionals, it was quite the achievement because this season's team was the second team to place that high since the team was founded in 2008.
The banquet was approximately two hours and Mercy President Dr. Cheryl Kreger was in attendance.  Members of the team each received a poster filled with photographs from the season and a customized ornament.  Each rider received her varsity letter as well.
Coach Karin Stayton had individual awards for each of the riders.  The freshmen on the team, Karina Lloyd, Shannon Stapp, and Nicole Maino, all received "most dedicated" embossed on maroon and gold ribbons.  Junior Amy Kravetuske was awarded the "Most Valuable Player" trophy.
Juniors Amy Kravetuske, Mira Mansuetti, and Peyton Pawlusiak rotated being Hi-Point Champions and Reserve Hi-Point Champions during the three-week season and were each awarded two medals.
Already thinking of next season, Coach Stayton (a Mercy alum) has crafted the team's new slogan: "Show no Mercy!"