Service Strengthens Spirit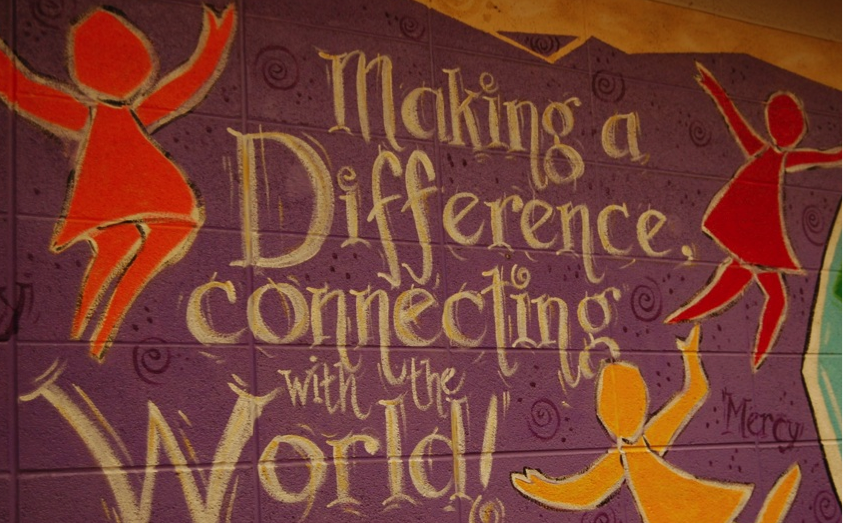 With the success of Mercy Make a Difference Day, many students say they feel fortunate to attend a school that puts a strong emphasis on the value of community service.
Community service is extremely powerful, because it is as beneficial to the participants as it is to the community. Not only does it help volunteers grow as people, and gain new skills, knowledge and expertise,  it also exposes participants to challenging opportunities that might not come along otherwise.
Junior Jennifer O'Brien, who has volunteered at Summer in the City, understands the powerful impact of giving back.
"Community service has helped me grow as a person," said O'Brien.
Additionally, commitment to service promotes a better appreciation of diversity, unites people from different backgrounds to work towards a common goal, and helps them gain new perspectives on different issues.
Junior Kaela Brown, who also volunteers at Summer in the City, along with Southfield Day Camps, agrees.
"The benefits are a beautiful and thriving community," said Brown.
Furthermore, giving back to the community improves self-esteem, reinforces values, and aids people to further realize just how much they are truly needed.
"It really makes you realize how blessed you are, and it feels so amazing to know that you [can] help improve another person's life," said junior Julia Swoish.
An unexpected benefit of community service is that volunteers feel good about themselves, because they're doing something valuable for the community.  A smile from a child or an appreciative person is the greatest feeling in the world.
According to the Corporation for National and Community Service, the satisfaction derived from community service also strengthens the immune system, alleviates stress and is important for overall health.