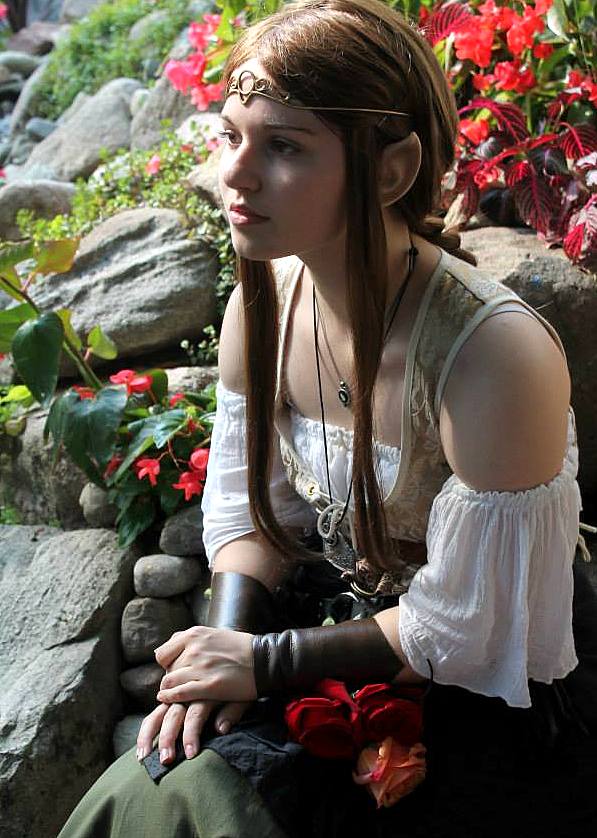 It is a weekend in September, all your friends have started school, and you have no plans.  What's a Mercy girl to do?  You could veg on the couch with your preferred flavor of ice cream, but how about attending a jousting match?  Stomping on a vat of grapes?  Visiting a tavern?  Or entering a mustache contest?
Such occasions are not exactly modern teenage activities, but they are popular at Michigan's annual Renaissance Festival, or RenFest.  The event, which takes place on weekends from August 17 to September 29, attracts various age groups to its Holly grounds near Dixie Highway.
Seniors Megan Bowers and Emily Poppenger attended the festival over Labor Day weekend.  It was Bowers's first visit, but Poppenger has gone to the fair for years.
"My mom used to take me when I was a little girl," she said.
The festival began in Clarkston in 1979 and moved to Holly in 1985.  Various forms of entertainment are available, including juggling, sword-fighting, dancing, and themed shows.  Patrons can participate in contests, such as this coming week's fantasy mask and mustache competitions, or dine at the daily two-hour feast.  Bowers particularly enjoys the market, where merchandise ranges from T-shirts to jewelry to corsets.
"There are a lot of shops and vendors yelling at you constantly to buy their stuff, so it's really accurate to the time period," she said.  "It's kind of cool, actually, the way the shopkeepers compete with each other for customers.
"Sometimes I go to shows, like the Tortuga Twins this year," Poppenger added.  "People seem to like the joust, and the food is really good!"
For Mercy girls considering attending the festival, Poppenger and Bowers had some recommendations.  They particularly stressed wearing period costume for the occasion.
"It makes [the festival] so much more enjoyable," Bowers said.  "You truly become part of the experience instead of just a spectator."
"Usually people don't dress up the first time they go, and you can decide whether or not you go in costume," said Poppenger, who added elf ears to her costume for a personal touch.  "But when I don't dress up, I feel kind of out of place."
The seniors both raved about their experience, impressed in particular by the authentic feel of the festival.
"As soon as you get there, you're greeted in character by the people who work there, and you're completely immersed in the time period," Poppenger said.  "Everyone there is an actor, so it's like you're actually in the Renaissance… it's just incredible."
"I like the aesthetic of the time period," Bowers explained.  "It's great to be able to experience a completely different part of history and still enjoy the conveniences of the modern era."