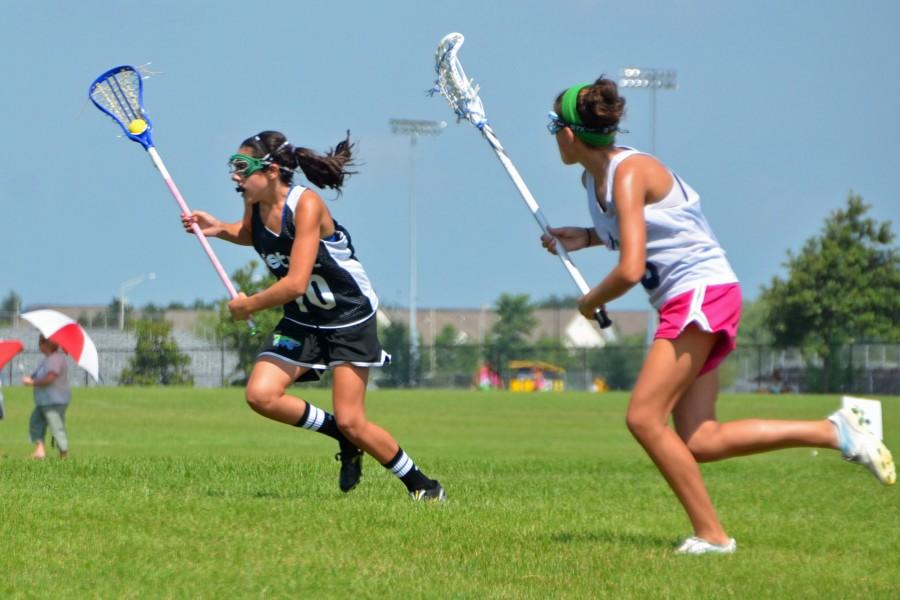 After transferring from high school to high school, sophomore Brooke Ottaway finally found her home at Mercy. According to Ottaway, University of Liggett and Grosse Pointe South High Schools were not the right fit. Now she has found her niche here as a soon-to-be member of the lacrosse team, and she plays lacrosse year-round.
NP: After Liggett and Grosse Pointe South, what made you decide to come to Mercy?
BO: I wanted to go to Mercy because I missed being in a Catholic school environment and the size of Mercy is just right, not too big or too small.
NP: What makes Mercy different than the other high schools that you went to?
BO: Mercy is so special because while there are groups of friends, there aren't really a lot of cliques and everyone is so welcoming and kind which made my transfer so easy.
NP: How have you been preparing for the coming lacrosse season?
BO: I play on a travel team called the Detroit Coyotes and have been running and going to the gym a lot.
NP: What are you looking forward to most about the lacrosse season?
BO: I am looking forward to playing a sport that I love and getting to know the girls on the team.
NP: What do you love most about the sport of lacrosse?
BO: I love the quickness and fast pace of the game. I also love being on the team because I love making so many new friendships and keeping those friendships as the years go on.
NP: How long have you been playing lacrosse and how did you get started playing?
BO: I have been playing lacrosse since I was three or four, but I didn't really start getting serious about lacrosse until I was in 4th or 5th grade. My mom was the one who got me hooked on lacrosse because she played all throughout high school and college and wanted to share her love of the game with me.
NP: What position do you play?
BO:  I play mainly attack but sometimes I'll play midfield and defense.
NP: Do you plan to play lacrosse in college?
BO: Yes! I would love to play lacrosse in college but I have no idea where. That is something I will be trying to narrow down this coming summer and fall.
NP: What are you looking forward to most about the rest of your time at Mercy?
BO: I'm most looking forward to making more new friendships and making the best of my last three years of high school.