Student Spotlight: Kate Anderson
Junior Kate Anderson spends her rare elective space on art classes to work toward her goal of attending art school. Not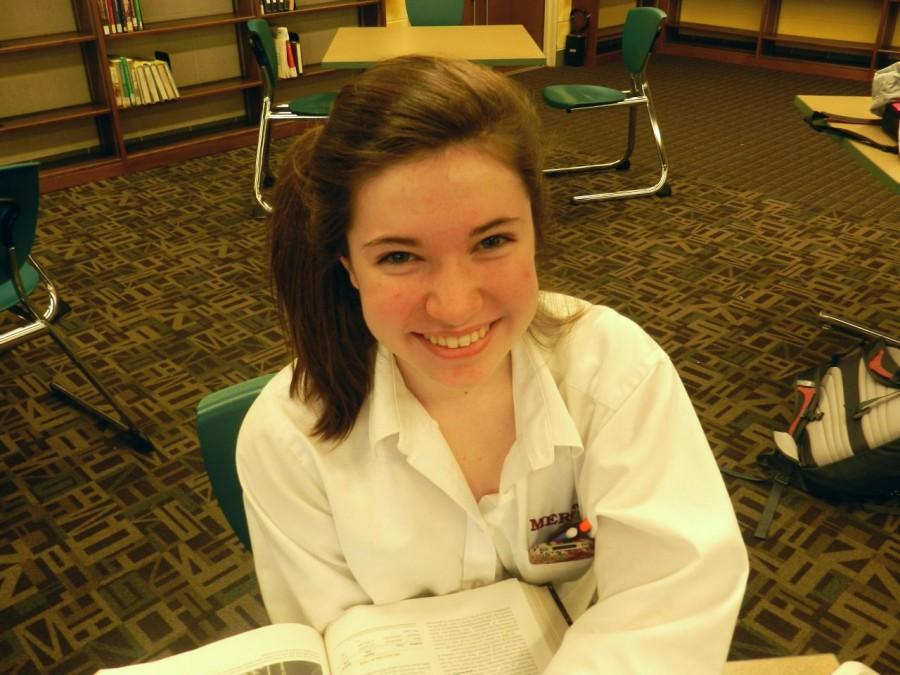 only does she dedicate her school days to her dreams, but she works on stage crew for Mercy's theater productions to brush up on her art skills.
NP: Where do you spend most of your time when you're at school?
KA: I'd say I spend most of my time in the library doing homework at tables or in silent study.
NP: Are you nervous about ACTs and the college application process?
KA: I am but I've taken the ACT twice already so I'm kind of nervous but not as nervous as some of my friends are.
NP: Do you know what college you want to go to and what you want to study?
KA: I'm not sure where I want to go but I know I want to study something art related so hopefully I can get into a school with a good art program.
NP: So how are you preparing for your art plans?
KA: I'm enrolled in the art classes here and I've been taking some art classes outside of school at the BBAC (Birmingham Bloomfield Art Center.) We have a small portfolio prep class that meets outside of school since we can't have an actual class since there aren't enough people which is usually for seniors but I'm enrolled in that right now. I'm also in stage crew and I'm a painter on stage crew.
NP: Do you think your extracurricular stage crew activity is helping your goal of an art career?
KA: Yes I do because I'd love to go into stage design specifically as an art thing so that would be really cool. So I think stage crew is really preparing me for that if I decide to go into it and just preparing me for painting in general.
NP: How do you spend your free time at home?
KA: I mostly hang out with my friends and sometimes I draw stuff and mostly do homework.