Mercy senior's journey on the field
Senior Haley Williams and her fellow lacrosse teammates practice on the field in the cold weather before their game against Walled Lake Western. The girls laugh together as they stretch and run around the field for a warm up. Loud, upbeat music plays in the background as they begin to run drills before the game. Williams is full of energy and dances around the field as they practice. She and her teammates have their game faces on and are ready to play their best during the game.
Williams has been on the lacrosse team since her freshman year. Her brothers, who also play lacrosse, encouraged her to join the team. In fact, Williams and her younger brother often set up a net in their backyard and practice lacrosse drills. When Mercy tryouts came around, she decided to take their advice and try out for the team.
"Lacrosse didn't come naturally to me," said Williams. "It took a lot of practice, but I eventually got the hang of it."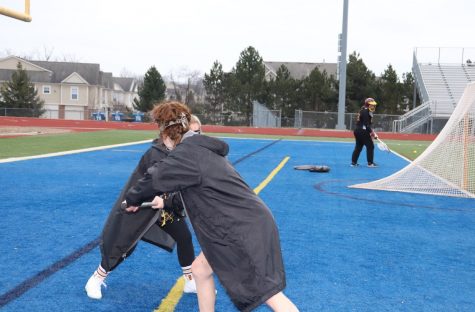 When William's first started playing for Mercy, she noticed that lacrosse is more aggressive than other sports. Other than the aggressiveness, she describes it to be similar to other field sports, like soccer. She says if she has a desire to play soccer, field hockey, or hockey in the future she would feel prepared.
"My favorite thing about the team is how close everyone is and how there is no pressure," said Williams. "It feels like someone always has your back."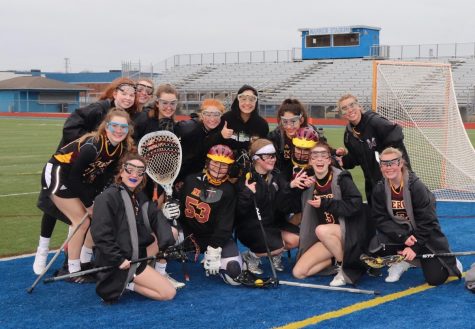 Williams says that the team has a great dynamic, which has made this year so enjoyable. The team does lots of bonding actives, such as sleepovers. The team has also gotten a lot closer this year compared to last year. Williams says that the team is smaller this year so it is easier to connect with each other.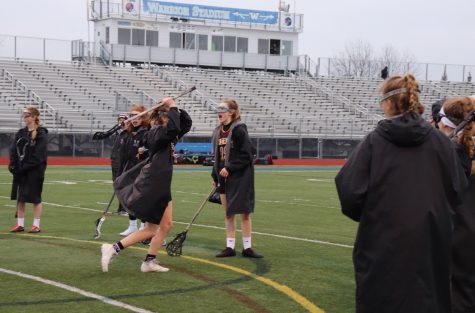 "Since the team is so much closer this year, we are playing a lot better," said Williams. "The more you know someone off the field the better you play on the field."
Williams says the team does not get upset easily. Instead, they encourage each other to do their best, even when the game is not in their favor.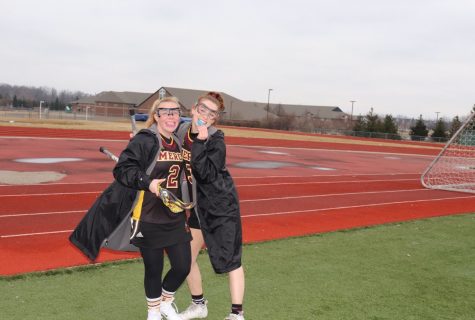 "I am so thankful I joined the lacrosse team," said Williams. "It has given me something to look forward to every day at school."