Tigers strike out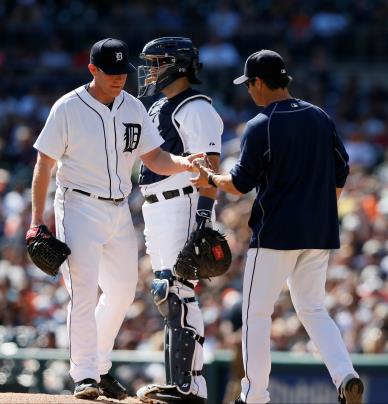 As the lazy days of summer draw to a close, so does baseball season for the Detroit Tigers. With 73 wins and 87 losses, the Tigers are ranked last in the American League Central Division, much to the chagrin of avid Tigers fans.
"I am extremely disappointed in the Tigers," said junior Rochelle Chezick, who attends Tigers games often. "While our team isn't as good as it was in past seasons, we still have a pretty great team. They just gave up way too soon."

Tigers fans were hoping this year would have been the 5th consecutive season the Tigers clinched 1st place in the ALC, and many fans blame manager Brad Ausmus for the team's downfall.

Ausmus was brought on as Jim Leyland's replacement in 2013. Last year, he led the team to a 90-72 record-breaking standing, winning a spot in the postseason. On Sept. 11, 2015, the Detroit Free Press wrote that Ausmus would be fired after the season's end, but it was later revealed by general manager Al Avila that Ausmus would stay for another season.  

"Keeping him is a huge mistake," said Chezick. "I miss Jim Leyland!"

Chezick isn't alone. Tigers fans wrote to the Detroit Free Press to describe their frustrations about this season's challenges.

"Ausmus' biggest problem is [that] he overthinks everything," Tigers fan Raymond Smith told the Detroit Free Press. "He never makes a gut decision and plays the percentages way too much."

Fans are not only upset about Ausmus, either. Several incidents throughout the season have fans questioning owner Mike Illich's decisions, including the firing of former general manager Dave Dombroski and trading outfielder Yoenis Cespedes and pitcher Max Scherzer, who has pitched two no-hitters for the Washington Nationals just this season.
As for next season, Tigers fans can only hope for the best.

"We need a much better bullpen and a stronger team all around," said Chezick. "With over 3 million fans, the Tigers need to step it up."

Detroit Tigers manager Brad Ausmus confirms he will return for the 2016 season. (Video courtesy of MLB.com)