Favoring Farmington: are referees taking sides?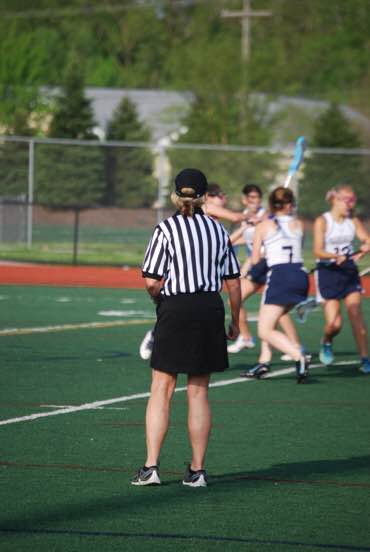 On May 15, the Mercy varsity lacrosse team played a tight match against Farmington High School in the MHSAA regional tournament at Farmington. The game was intense up until the very moment the buzzer went off. While Mercy fought a tough battle, the Marlins feel that many calls made by the referees were not in their favor.
"The other team was playing really rough from the very beginning of the game," said senior team captain Brooke Ottaway. "We got beat up for awhile, but eventually we had enough."
The referees gave few fouls to the Farmington players, who were allegedly checking the Mercy players toward their bodies, sticks, and from behind. At this point, the Marlins decided to fight back stronger. Mercy began fouling the Farmington players back, within what they thought were the restrictions of the referees. The fouls that Farmington got away with, however, the Mercy Marlins did not.
"It was ridiculous," said junior goalie Hannah Cohen. "I was standing in the net and watched a Farmington girl check one of our players, who checked her right back, and we ended up getting the foul."
The Mercy lacrosse team felt that they were fighting a battle they could not win. 
"They might have had the calls in their favor, but, regardless, we were the better team," said Ottaway. "It was incredibly frustrating, especially since the game was so tight, but we pulled through with our teamwork and skills."
Despite the referees' favoritism toward Farmington, the Marlins defeated Farmington 9 goals to 7.