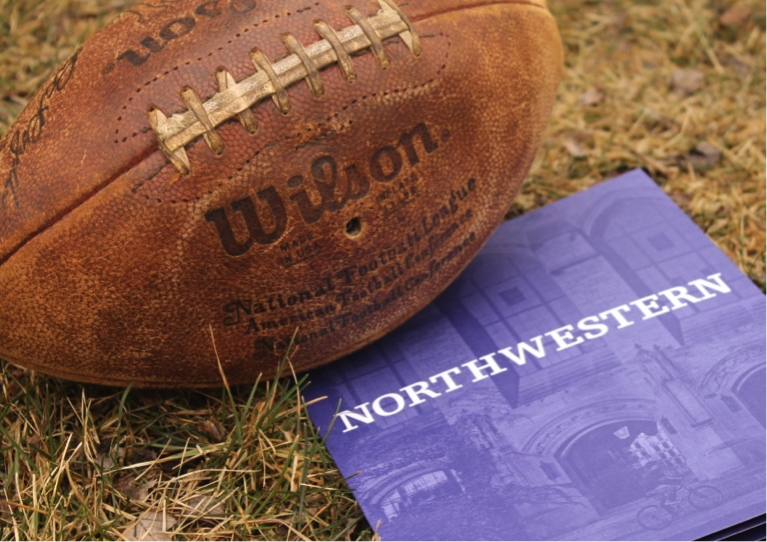 A regional director of the National Labor Relations Board (NLRB) in Chicago has ruled that college athletes should be considered employees under federal law, thus granted the ability to unionize. According to U.S. law, anyone who receives compensation for a service and is under direct control of managers is considered an employee. Peter Ohr, the regional NLRB director, deemed that players are managed by coaches and they receive compensation through scholarships. His conclusion was made after hearing union lawyers argue that the labor of players is a huge contributor to a commercial enterprise that generates huge profits. 
This decision allows the College Athletes Players Association (CAPA), comprised of current Northwestern football players and led by former Northwestern quarterback Kain Colter, to continue in their pursuit to fight as what they view as unfair National Collegiate Athletic Association (NCAA) rules. Their goals include guaranteeing coverage on medical expenses due to sports-related injuries, eliminating rules that restrict players once they transfer, allowing players to pursue commercial scholarships, and reducing head injuries that can cause brain trauma in contact sports.
The president of the recently-formed CAPA and former University of California Los Angeles linebacker, Ramogi Huma, offered his thoughts after learning of the ruling.
"It's like preparing so long for a big game," said Huma, "and then when you win––it is pure joy."
Along with this ruling comes the question of how to compensate players. In a proposal Huma summarized to FOX Sports, players would not be paid annual salaries or receive compensation during their four years of eligibility, but receive an allotted amount of money afterwards. Huma proposed that a trust fund be established using a percentage of profits to give to players after they have graduated or to help them graduate if they have not already in four years.
However, this ruling has not come without controversy. Northwestern University's vice president released a statement shortly afterwards, expressing the university's disagreement with the decision and plans to challenge the ruling.
"While we respect the NLRB process and the regional director's opinion, we disagree with it," the University said. "Northwestern believes strongly that our student-athletes are not employees, but students. Unionization and collective bargaining are not the appropriate methods to address the concerns raised by student-athletes. Northwestern plans to appeal today's decision to the full National Labor Relations Board in Washington, D.C. The University will continue to explore all of its legal options in regard to this issue."
The NCAA also expressed its disappointment regarding the decision. The organization also stated it often receives feedback from players who say they participate in college athletics for reasons other than to be paid.
Among the Mercy High School population, many talented athletes are continuing their sports careers at college. Due to this ruling, many could be affected in the future, depending on the final outcome of this back-and-forth case and the existence of CAPA. 
"I don't know too much about this issue," said senior and softball player Courtney Avromov, "but it's something for [college] players to think about because it really could affect them in a lot of ways."