Success Still Yet to Come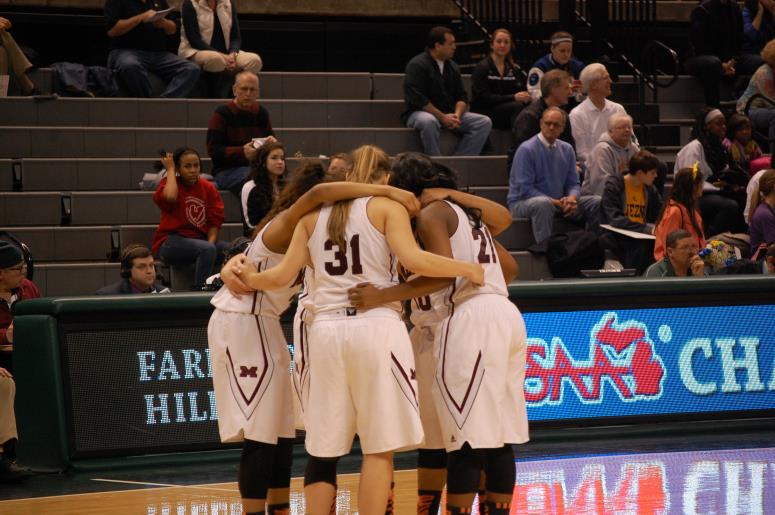 "It's not how big you are, it's how big you play." The Mercy varsity basketball team took their team motto to heart over the course of the 2013- 2014 season. The team lacked height but definitely not heart.
     The Marlins made history this season, making it all the way to the Final Four, and winning the Regional Championship which has not been done since 1991. Mercy varsity basketball finished the season with a record of 25-2, with their only losses coming to Marian. Although the Marlins' success was stopped just short of a state championship, with a 67- 55 loss to Marian, junior Taylor Jones has high hopes for the 2014-2015 season.
     "Even though we are losing a lot of talented players, I think that we will be a tough contender in the Catholic League next year and I think we can have another good run in the state tournament," she said.
     The Marlins have five talented juniors returning, as well as many underclassmen who will contribute as well.