Maddy Takes Flight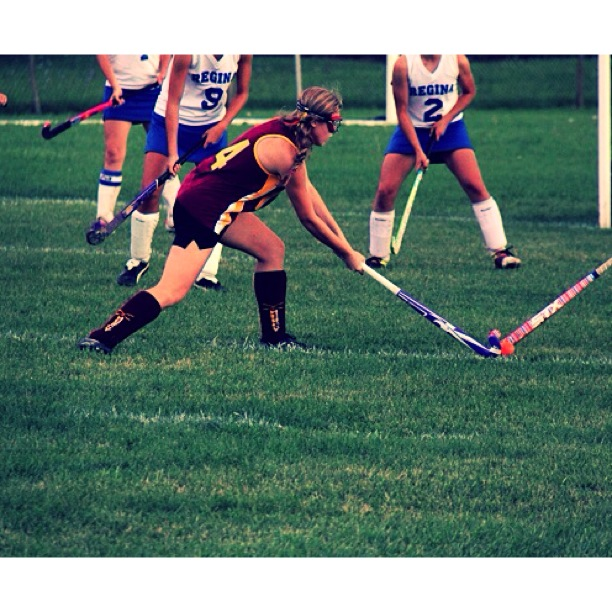 With fall sports finished, athletes begin their search to discover a club team that will help them prepare for the next season. Junior Maddy Flyte has been on the Varsity Field Hockey team for the past two years and has enjoyed every second of it.
"We have a really good group of girls," said Flyte. "It's like a family. Everyone is willing to lend a hand to help another girl."
Next summer, Flyte takes her sports training to the next level. Flyte was asked to participate in AIST, the American International Sports Teams program. AIST picked 15 girls in the U.S. to take part in the Field Hockey team and one of Mercy's very own was chosen, Maddy Flyte. She will be leaving on June 6, 2014.
"We're going to Belgium Holland, Germany, Amsterdam, and we play six games against different countries," said Flyte.
AIST has been around since 2002, recruiting the best players to play on its teams. It has players from competitions ranging from baseball to dance and it has one of the "best travel teams in the world," (http://www.aist.us/about/history-of-aist/). The players span a large age group, from high school students to adults. College and university-level teams can participate as well by signing their entire team up to compete internationally.
This experience will offer players the chance to explore different cultures.
"I'm really excited to see the different cities and play against all the different countries," said Flyte.
Each team plays usually 5-7 games in 10 days, so the rest of the days are full of sightseeing.
"I think it's going to be a great experience!" said Flyte.