Croc Craze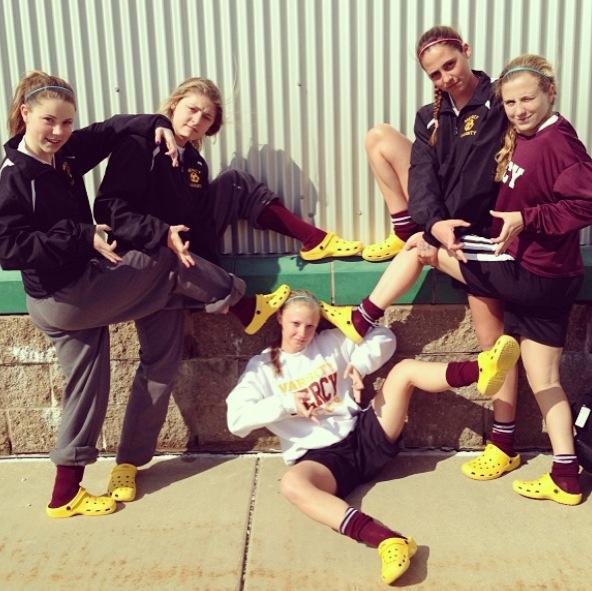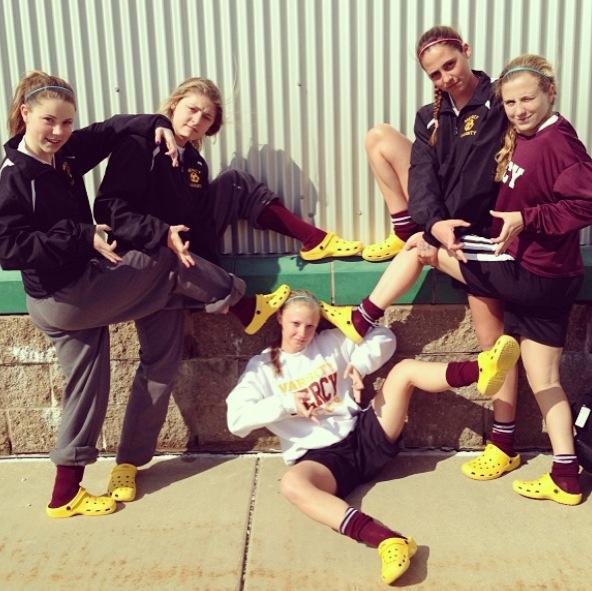 The Mercy varsity soccer team has taken the meaning of "team uniform" to a whole new level. As many students have noticed, the soccer team has been seen sporting bright yellow crocs in the hallways on game days.
"It started as a joke," said junior Elizabeth Schmitt, "but then we all bought them and wear them all the time!"
The off brand crocs were purchase at the dollar store Five Below just before the Divine Child game on April 29th.
"They're so comfortable and make the hike up to the field easier," said sophomore Maria Pulice.
The waterproof aspect of the shoes has also been noted by some of the players as an advantage when taking on the wet fields on rainy days.
"I think it's a great team bonding," said Schmitt.
"Sometimes we get funny looks in the hallways, but it's Mercy so anything goes," sophomore Taylor Babcock added.