Ice Hockey Heads to the State Championship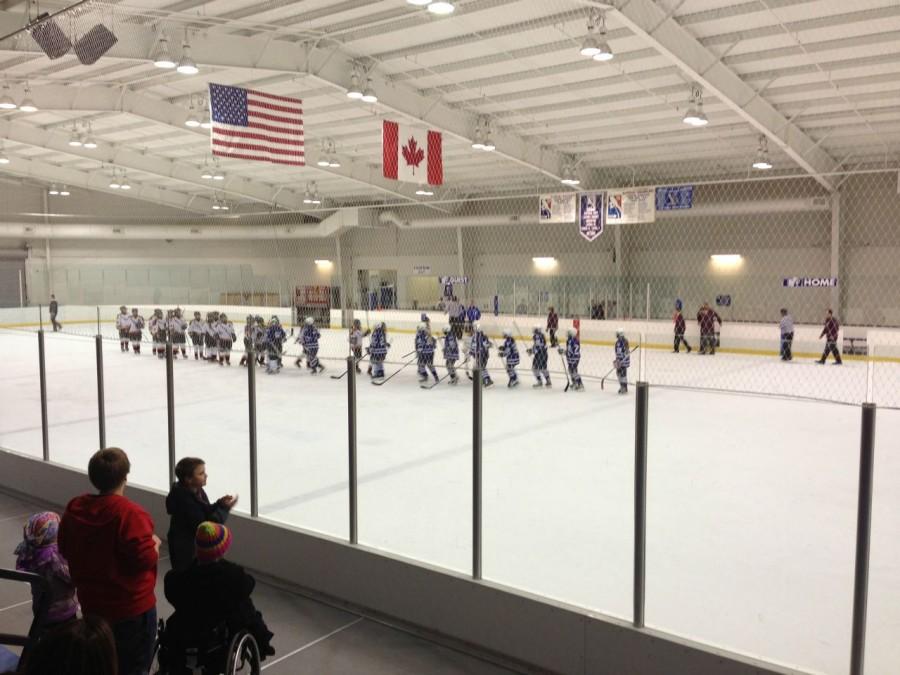 Mercy "mercied" Regina last night with a 10-2 victory. With this win, the hockey team will head to the state finals to play Walled Lake, who they have beaten once and lost to once this season.
The Marlins held their lead early and maintained momentum throughout the game. The lead scorers were senior captain Madeline McClain and junior assistant captain Caitlin Connor. Connor scored the game winning goal on a breakaway with 45 seconds left in the second quarter.
The Mercy rule in high school hockey is eight goals. Since Mercy reached this amount by the end of the second quarter, the third quarter of the game was not played.
MVH went to the State Championship last year, where they lost to Plymouth Canton. They are hoping to avenge themselves this weekend.
"After the disappointing loss last year, it's like we have a second chance," said senior captain Morgan Debrincat. "For the seniors, it's our last chance. The whole team just wants it so badly."
The hockey team will play at 4:00 p.m on Saturday. They are hoping for a big crowd and support from the "fish tank." If they win, the whole school will get a day off.
"I've been supporting the hockey team a lot this year," said senior Maria Pluszczynski. "I'll definitely be at the game Saturday, and I'm hoping for a day off!"