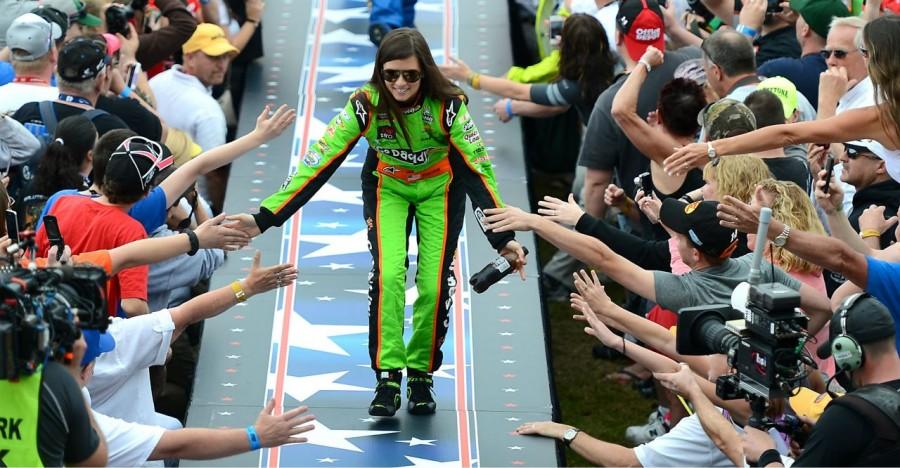 NASCAR, the premier auto-racing series, is on to its third race of the 36-week-long season this weekend in Las Vegas. The starting of the series just a couple of weeks ago introduced new technology—including the acclaimed new Generation-6 car engineered to look like industry cars you see on the road today—and new drivers. Danica Patrick, 30, is breaking molds as she becomes one of only three female drivers to compete in the Sprint Cup championship as a rookie this year.
Patrick made history during the season-opening race of the famous Daytona 500 on February 24, by winning the pole position, leading laps, and obtaining a top ten finish.
Her talent, popularity and recognition as a professional racecar driver have soared over the past few months. Some say the hype about her spectacular Daytona performance was overplayed, but the role she sets for young women today is definitely welcomed in a society where women are portrayed as weak or unimportant in a male dominant world.
"I just go where my heart tells me," said Patrick to reporters in 2011 when she first started in NASCAR, "where my gut tells me to go, where I'm enjoying my life the most, where I feel like I can have the most success. I've truly enjoyed my experience in NASCAR, to the point that I want to do it full time."
Patrick's less-than-average finish of 39th place last weekend in Phoenix, Arizona was disappointing considering she is the "next big thing" in auto-sports. But keep in mind she is just starting out, and fans and followers alike should continue to root for her as she moves on to Las Vegas this weekend.
"I've never seen myself as a girl driver," said Patrick to reporters during a media prior to the Daytona 500. "I'm just a driver."
Her determination is infectious, as other competitors and females praise her for never backing down and doing the best she can in every situation.
"I have huge respect for Danica," said junior Alise Wenner, "both for succeeding in such a competitive sport as NASCAR, and as a woman breaking into a field that is almost without exception male-dominated. She stands as an example for people everywhere seeking to break out of gender roles and other stereotypes. Stereotypes are so deeply ingrained in our society that they are almost impossible to escape, but every time someone defies them and succeeds, it opens opportunities for others to follow in their footsteps."