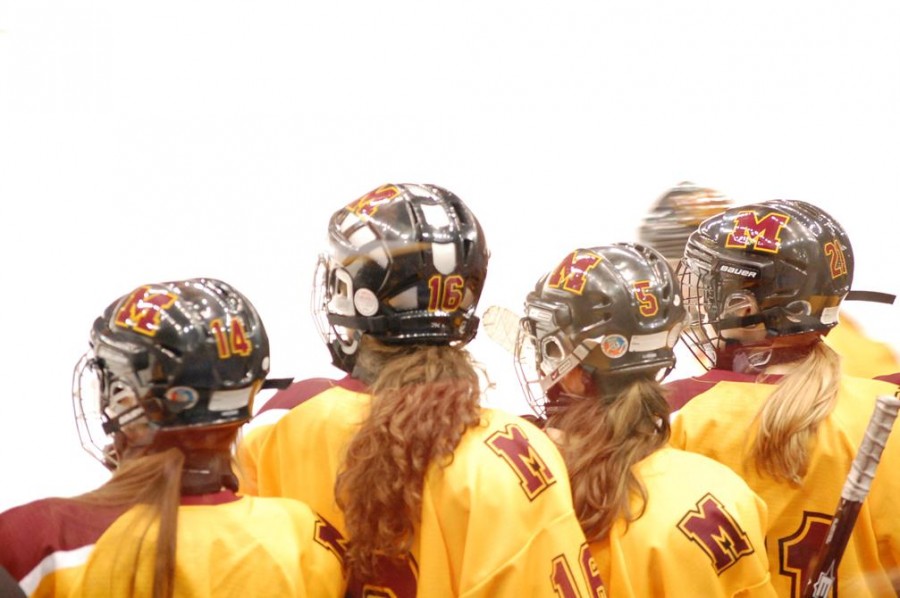 The Mercy varsity ice hockey team won the Catholic League Championship for the second consecutive year this past Saturday. The Marlins defeated the Ladywood Blazers at Joe Louis Arena by a score of 7 to 2. Caitlin Conner, Jacquelyn Murphy, Maddie McClain, and Anna Modrusov all contributed to the win with one goal apiece. Sophomore Anna Julien was the big scorer of the day with three goals. McClain and Conner both received All-Catholic honors. Mondrusov and Grace Martin were awarded All-League and Murphy All-Academic.
"It felt great to put Mercy hockey on the map," said captain Jacquelyn Murphy talking about the Marlin victory.
The team will take on Bloomfield High Hchool next. They play Monday, February 18th at Eddy Edgar Ice Arena in Livonia at 8 p.m. Come out and support!