Mercy Hockey Triumphs over PCS 3-1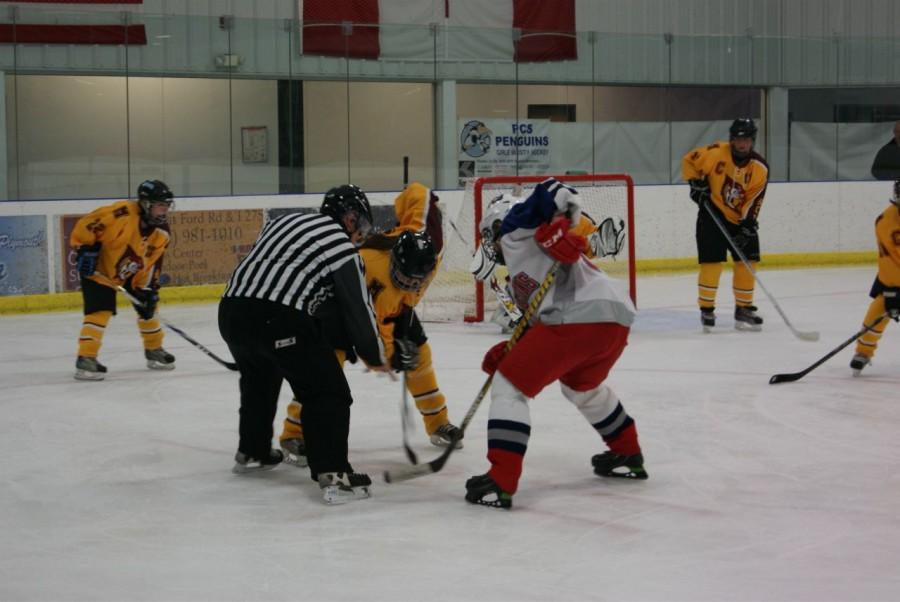 The Mercy Varsity Hockey team once again proved their mettle when they won 3-1 at their Saturday night game against the Plymouth-Canton-Salem Penguins. This game served as an important league opener, and continued the pace from their previous game against the Bloomfield Knighthawks. After the adrenalin of such an important win, hockey captain and Mercy senior Anna Mondrusov offered some comments about the game.
Did you think you were going to win the game?
M: We weren't really sure about it, because we didn't know how the other teams were and didn't know how everyone else was, so we just came out and gave it everything that we had.
And PCS is your biggest rival?
M: Definitely. Last year, in third overtime, we lost to them [PCS] at State Finals so this was a pretty big game. A big win.
So how do you feel now?
M: Ecstatic, it's a great feeling. Love it.
Were there any problems on the ice?
M: The first 10 minutes we came out really strong. Yeah, there were some moments where we weren't talking as much, but overall we ended up playing a great game.
Check out the video below or click here to watch a video about the game!
http://youtu.be/CzNC6qGmyfE