The Tigers' Crowning Achievement: With the World Series on its way, Cabrera secures the elusive Triple Crown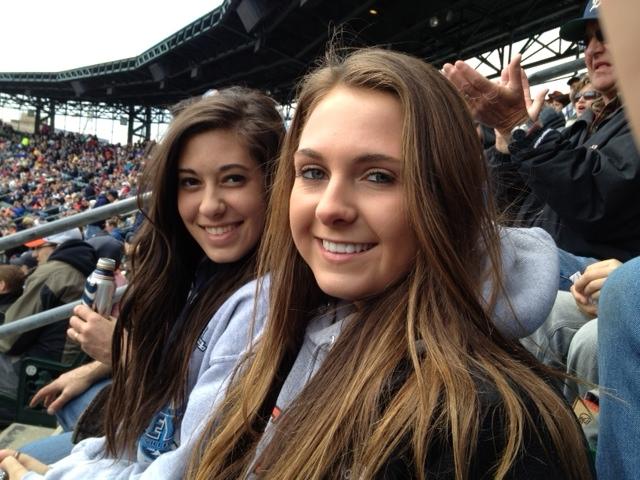 Now that Detroit Tigers defeated the Oakland Athletics 3-2 in the first round of the post-season, World Series fever is getting hot.
For the first time since 1934, the Tigers have won two consecutive AL Central titles. Mercy girls, in particular, are excited for what's to come.
"I always have faith in the Tigers," said Mercy senior Sophie Lemish. "I think that they symbolize hope for Detroit. I'm so excited to see them try to make it to the World Series–I think they can do it!"
Earlier this month Tiger Miguel Cabrera, 29, became the first major league baseball player since 1967 to earn a Triple Crown during an evening game against the Kansas City Royals. This rare achievement is won when a single player (in this case Cabrera) obtains the highest batting average, home runs, and runs batted in (RBI) in the American League for that year.
Cabrera attained a .330 batting average, 44 home runs, and 139 RBI, making him the AL's leader in all three categories and winning him the lofty award. A Triple Crown hasn't been earned in 45 years, which speaks volumes for the legendary-yet-humble Cabrera and his 10-year career in the major leagues.
It is regrettable that Cabrera's immense achievement was somewhat buried by America's interest in the Presidential debates, especially on social media sites like Twitter. However, Cabrera doesn't seem to mind.
"I think he's been relatively under the radar for what he's doing," Tigers pitcher Justin Verlander told Bob Woinowski of The Detroit News. "I haven't seen that much attention on him, not like it should be. It kind of annoys me, but it probably doesn't annoy him. The entire baseball world should be here right now."