Marlins of Mercy: Keiley Black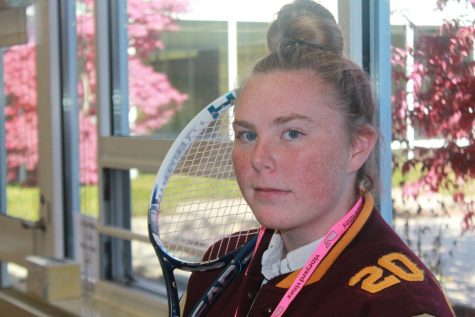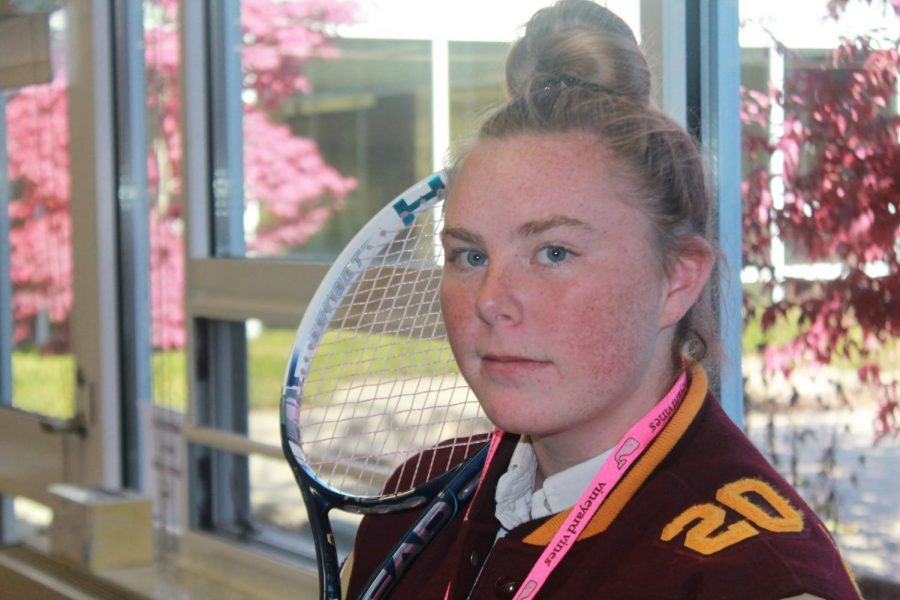 "I started playing tennis when I was 4 years old. I played at the same place I play now, Pine Lake Country Club, so I've pretty much grown up there. I've basically learned everything I know from the same place, and this impacted my childhood a lot. When I was young I didn't always want to play, but my coaches taught me how to persist and keep going. Even though I didn't start off as the very best player, with every practice I got better and better. With lots of practice and help from my coaches I made it to the tennis finals every year in the 10 and under age division since I was 8, and even won once in the overall draw when I was 12.
Going into Mercy, I knew I was going to have a tough decision to make because I played two spring sports, [lacrosse and tennis]. In the end, though, I decided not to play tennis at Mercy. It was a really hard decision, but overall I felt like I could play tennis my whole life, but lacrosse I can't really play when I'm older, so I wanted to be able to enjoy that now. Now, instead of playing it, I am able to enjoy tennis by working as a tennis pro at Pine Lake Country Club. I do a lot of on-court work like hitting lessons with whoever needs it and teaching the red ball class, which is for younger, less experienced kids.
Coaching tennis has broadened my view of [the sport] and given me a better appreciation for the sport I grew up with. It has been a very rewarding experience to give back to the place and the people I spent my childhood with. Being able to continue to play two of the sports I love has taught me that you can have and pursue more than one passion in life."