Student Spotlight: Alexis Pinson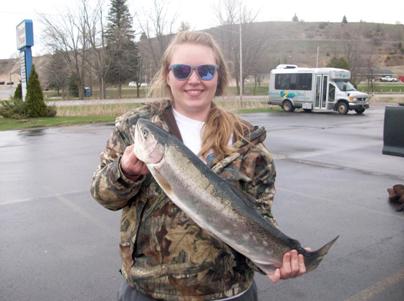 Junior Alexis Pinson first started hunting at the age of 3. Her dad raised her hunting and she can't get enough of it. Pinson enjoys hunting because it makes her independent and self-reliant.
Pinson has a variety of tools in her arsenal, including compound bows, shot guns, fishing rods and rifles. Depending on the season, she will hunt for deer, fish, rabbits, geese, ducks and many other animals.
"I basically hunt anything that moves," says Pinson.
When she goes fishing she will either use a bow or a fishing rod. She goes deep-sea fishing as well as ice and regular fishing.
"I love to hunt because it's how people used to get by back in the day," says Pinson. "It's a part of our past."