JCL honors its members : Gelateria 2018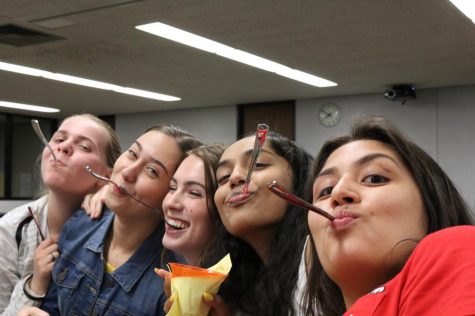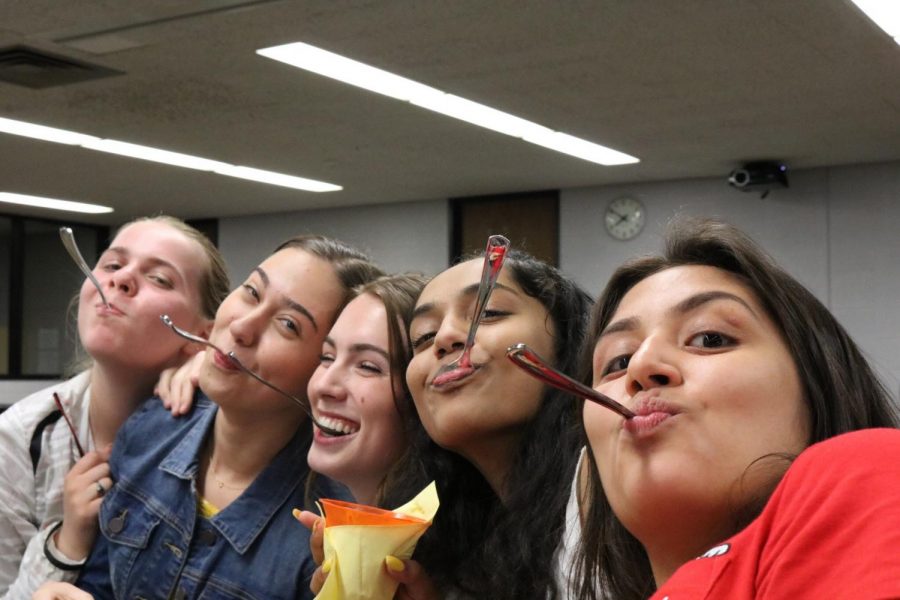 Junior Classical League held their annual end-of-year celebration, dubbed "Gelateria" on May 8. Latin students ate gelato and celebrated each other's accomplishments in Latin.
Junior Classical League officer, Olivia Fras, said that the banquet is an opportunity to bond as students and acknowledge the knowledge they've gained.
"I love JCL," said Fras. "It's fun to celebrate all of our hard work. . . . [and] enjoy each other's company."
During the banquet, outstanding students were honored with awards they've received from the National Latin Exam and conventions, in addition to personal honors given by Mrs. Lauren Marquard, the head of the Latin department. New officers were also inducted in a ceremony that included recitation in Latin and lighting of candles.
Many members of JCL were acknowledged for their outstanding knowledge of Latin and classics. Senior Bri Buchanan was also given special recognition as the only student in AP Latin during the 2017-2018 school year.
Sophomore Ava McElmeel, who will not be continuing with Latin in the coming year, said she appreciated the chance to say goodbye to the Mercy Latin community.
"All students get free gelato because we're celebrating Roman culture and all our accomplishments," said McElmeel. "I had lots of fun with my friends."