The "buzz" about Buzzfeed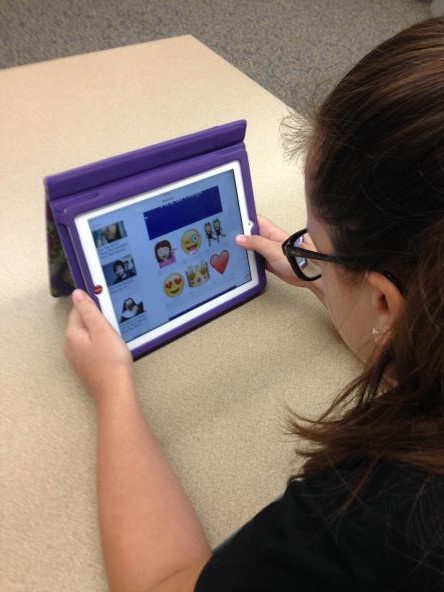 With final exams quickly approaching, many students must face their tendency to procrastinate. Putting off assignments and projects in favor of browsing the Internet is the most common form of procrastination within the halls of Mercy, and Buzzfeed seems to be the go-to website.
"There's a ton of stuff you can do on Buzzfeed," said junior Kara Middleton. "You can watch videos, take quizzes, and read really pointless stories. I, unfortunately, spend too much time on that website."
Jonah Peretti came up with the idea for Buzzfeed in 2006 after Nike denied his request to put the word "sweatshop" on his customizable shoes. The incident gained national attention and Peretti became interested in society's fascination for sharing things.
Funding for Buzzfeed was provided by Ken Lerer, who co-founded The Huffington Post with Peretti, and John Johnson, founder of New York-based art and technology center Eyebeam. Now, nine years and 30 million viewers later, Buzzfeed is one of the most popular websites on the Internet.
"We started with cute kittens and Internet memes and humor," Peretti said in a 2014 interview with Business Insider. "That's where the social web was when the company started."
Along with memes, Buzzfeed is known for its out-of-the-box quizzes, such as "Can We Guess Your Age Based On Your Taste In Food?" and "Which One Of The Seven Dwarfs Are You?", among others.
"I really enjoy the quizzes," said sophomore Claire Frankowski. "Sometimes they're a little strange, but they're very entertaining."
Buzzfeed also creates short Youtube videos, each around one to two minutes long. Its most popular video, "If Disney Princesses Were Real", has over 30 million views.
"My favorite video series that they do is called 'Girls try…'," said Middleton. "There's these women who do things that a guy would typically do, and there's a separate series called 'Guys try…' where they do the opposite."
Along with its endless supply of entertainment stories and hilarious videos, Buzzfeed reports on current events in the world.
"We've expanded to things like long-form reporting and scoops because those became a big part of what the social web is all about," Peretti told Business Insider.
Even though Frankowski enjoys Buzzfeed's comical stories, she also appreciates the breaking news the website's staff reports on.
"I like to hear about what's going on in the world," said Frankowski.  "Buzzfeed is very good on reporting breaking news and frequently updating it."
Middleton agrees, and points out that Mercy girls like to have all their eggs in one basket.
"Buzzfeed is nice because you have a mix of the serious, real world events and the craziest of stories," said Middleton. "It's a good place to go when you're bored and you have nothing to do."