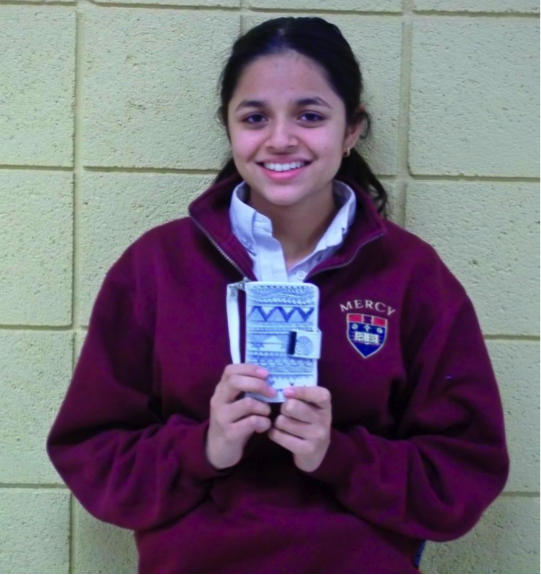 Australia, Costa Rica, India, New Zealand and South Africa are just some of the many countries sophomore Sarika Shah has visited.
Born in Michigan, Shah, an only child, grew up traveling around the world. Every summer, the Shah family visits a new destination, taking them across the globe to some of the world's most famous countries. When Shah was 6, her family went to Costa Rica. Shah's love for extreme sports led her to great heights while there.
"I went zip lining" said Shah. "It was 600 feet above the ground, and I got struck as I was going up, so it was pulling me back the way I came from. I could see the platform and the people there, but I stopped too soon. The guide was speaking Spanish, screaming at me and I was freaking out. I used my hands to climb up until they pulled me back with a rope. It was really scary, but after that it was a lot of fun."
Her parent's involvement in a yoga program introduced them to Isha Home School, an international boarding school in India. It was there Shah attended school from age 8 to 13.
"The schedule was really particular," said Shah. "You would wake up a five o'clock and jog, do exercise and play games, then do yoga for 45 minutes. After, you would take a shower and eat a really specified diet, only vegetarian food like salad. It was a really intense schedule."
While at Isha, Shah studied four languages including Spanish, Sanskrit, Tamil, and Hindi. She also came across art of using henna- a dye prepared from the Lawsonia tree as a way of making temporary tattoos. This spurred her interest in art, and led to her creating some original designs, sometimes draw on random items, such as her wallet and purse.
After five years at the school, Shah's parents decided it was time for her to come home.
"My parents wanted me to get acclimated here, since I was going to go to college here," said Shah. "They didn't want me to be a foreigner in my own country."
Shah's mother attended Mercy, and after shadowing, Shah fell in love with the school and started her freshman year here.
The summer prior to entering Mercy, Shah and her family visited Australia for three weeks.
"They had kola bears, and I got to hold one" said Shah. "I [also] went snorkeling in the Great Barrier Reef, and saw a lot of kangaroos. They have zoos that are open, and you just go inside, and play with them all you want, they're pretty cool, and wallabies-the little ones are so cute. "
As Christmas approaches, Shah prepares for her trip to India, and next summer she begins her journey to Europe, Greece, Italy and Turkey.
"I love traveling said Shah, and so does my family."