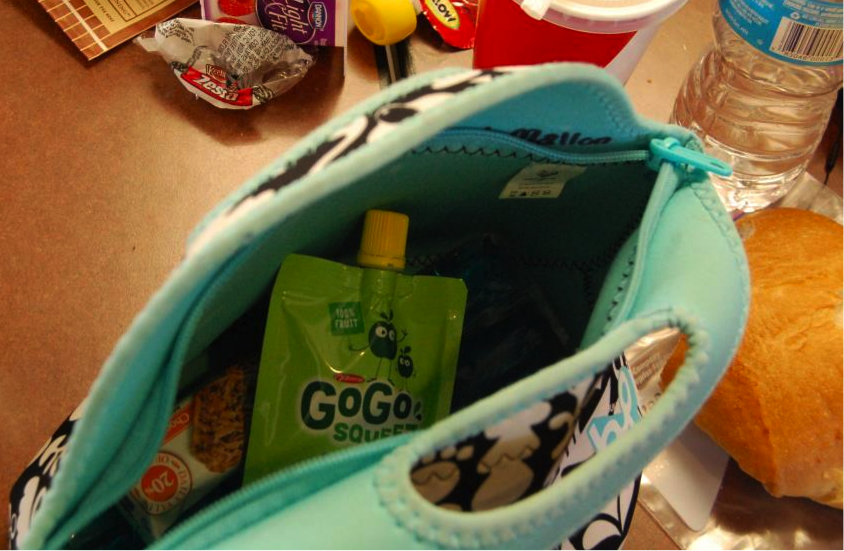 New, unique snacks are taking Mercy lunches by storm. An applesauce pouch called Go-Go Squeez has become a hot commodity. It comes in a plethora of flavors ranging from mango to cinnamon apple sauce, and provides consumers with 3/4 of a serving of fruit, according to gogosqueez.com.
 "I absolutely love the new acai blueberries. I first thought my mom was so weird for buying them, but now they are my favorite snack," Bartes said junior Carly Bartes.
Another popular snack is dark chocolate covered acai berries. These are produced by Brookside Foods, and are available in either a two-pound resealable bag or a 100-calorie Perfect Portion pack. Although something of an odd food choice, acai blueberries have become a preferred snack of choice for many.
Alongside Go-Go Squeezes and chocolate covered acai berries, pretzel chips and hummus have begun to invade Mercy lunches as well.
"I really enjoy all the new, different snacks that girls are starting to bring to school," said junior Bailee Huhta.