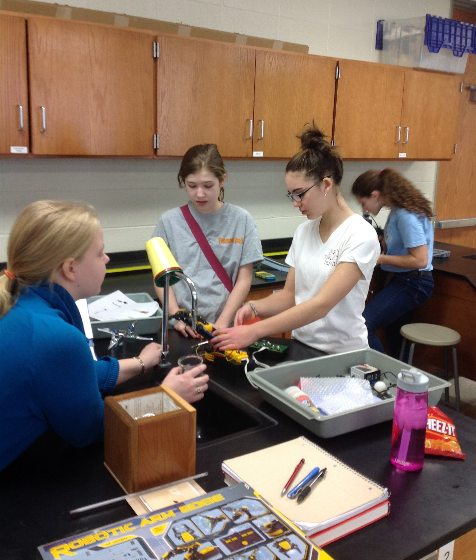 Junior Alise Wenner completed her third season of Science Olympiad this year and has high hopes for her senior season.
"This season was much more successful than our previous seasons," said Wenner. "Our revised practice schedule was very effective and the team really learned a lot."
Wenner participated in the circuit lab and magnetically levitated vehicle events. It was her first time trying these specific events even though upperclassman usually get first pick.
"The hard workers get the events they want, but I wanted to challenge myself," said Wenner.
The Science Olympaid team is not losing many seniors this year, so they will have many returning members next year.
"I think the team has a really strong base for next year," said Wenner. "We have experience in the newer events and our planning process will really help us advance in the league."