AP Tees Become the Rage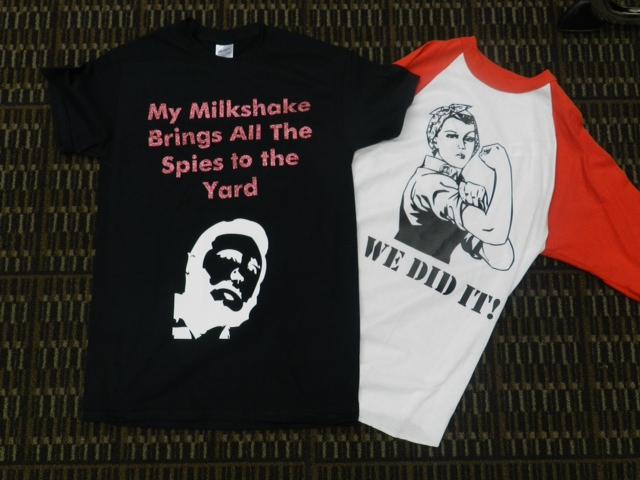 Recently in the halls of Mercy, girls have been sporting a similar trend of custom made AP t-shirts.
" It's a tradition that's been passed down," said junior Elyse Adolf. "We looked forward to having them."
Both Mr. Steve Morgan's and Ms. Lisa Robinet's AP U.S. History students, along with Ms. Kitzman's AP Chemistry class, share their AP pride and inside jokes.
"It unifies the class," said junior Christine Peterson. "It's a great way to unite over the struggles that we have had."
Ms. Robinet's APUSH class has been sporting their tees with sparkly pink lettering reading, "My milkshakes bring all the spies to the yard", playing off the popular song lyrics of Kelis in her song "Milkshake". The class spent a significant amount of time studying the Cold War and created the quote to reference an attempt by the CIA to kill Cuban leader Fidel Castro by poisoning his milkshake.
Mr. Morgan's class made shirts featuring Rosie the Riveter, a character used to convince women to work in the factories during World War II. Another one of Ms. Robinet's classes also used the popular character. Those shirts included a quote, "You can't handle the truth," which a student shouted during a weekly debate.
"[The shirt] was a group effort from the class," said junior Monica Nehaus. "It's an inside joke."
These t-shirts will remind students of their struggles associated with AP courses, and well as many fond memories.