Mock Trial Wins Honorable Mention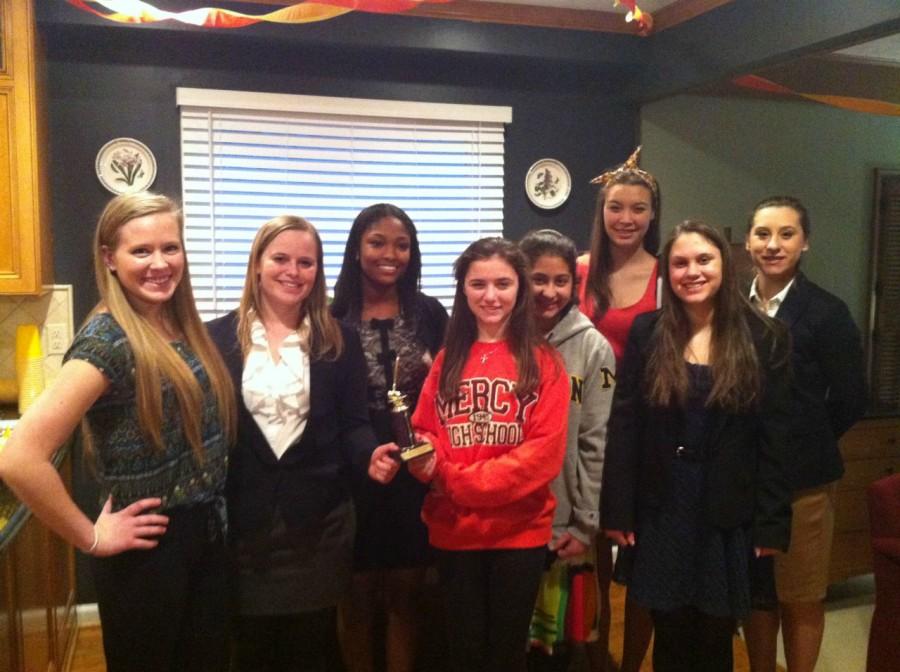 Mercy's first Mock Trial team participated in the regional competition over the weekend and took home an Honorable Mention trophy. The team competed with nine team members from various grades.
The regional competition had 28 teams participating. After three trial simulations, in which the students took on the roles of either lawyer or witness, five teams were advanced to states and four teams were awarded honorable mention.
Since November, the team has been meeting twice a week with many coaches and lawyers to learn more about the legal system and go over their strategies for opening and closing arguments, direct and cross examinations, and witness testimonies.
"It was a lot of fun and we all put in a lot of work, which really paid off," said junior Haley Gold of her experience on the Mock Trial team.