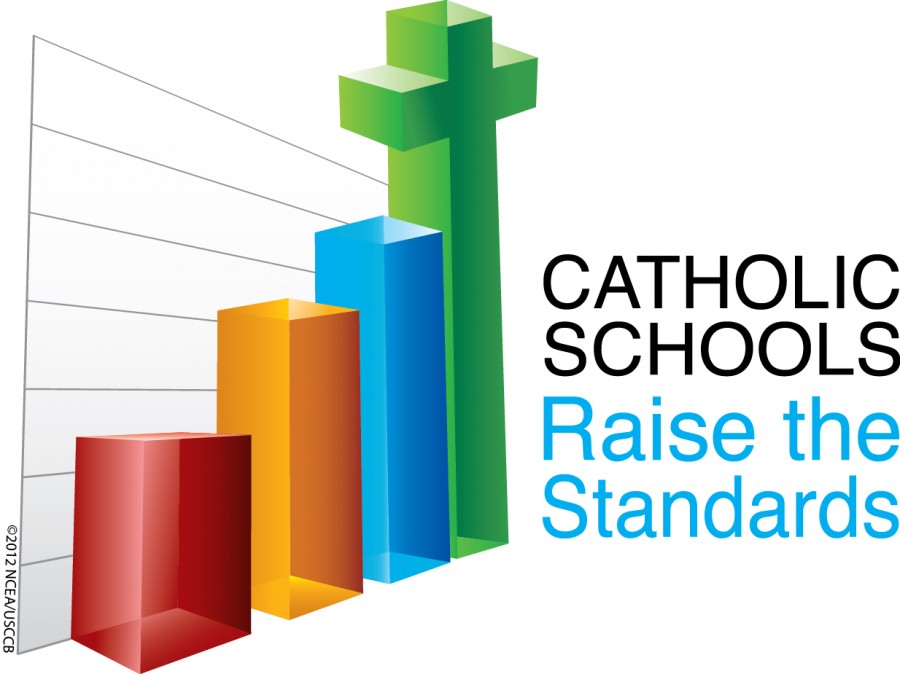 Maria Walawender has attended Catholic schools for her entire life, and is proud to celebrate her Catholic education.
"I like Catholic schools because in coming to a Catholic school I'm not only getting a good education," she said, "but I'm also allowed to express my faith every day."
This week, students at Catholic schools across the country are celebrating their unique values which set them apart from other schools.  Mercy will take part in the festivities, which this year is focused on the theme "Catholic Schools Raise the Standards."
The National Catholic Education Association (NCEA), who develops the theme each year, is supporting the start of a new program, the National Standards and Benchmarks for  Effective Catholic Elementary and Secondary Schools, with this theme. The NCEA explains that this program is to "ensure the effective operation and responsible governance of Catholic schools across the country, thus promoting high academic standards and Catholic identity."
Mercy's unique take on the theme is to "Raise the Spirit."   Mercy will celebrate mass on Monday during school.  In addition, to promote the theme Mercy is having a school-wide pep rally on Friday, February 1st. The pep rally will take place at the end of the day and be a culmination to Mercy's Catholic Schools Week.
Catholic Schools Week is a time to reflect on the grace that allows us to attend such a school as Mercy, and be thankful to all who support our education, including staff members, parents, and friends.