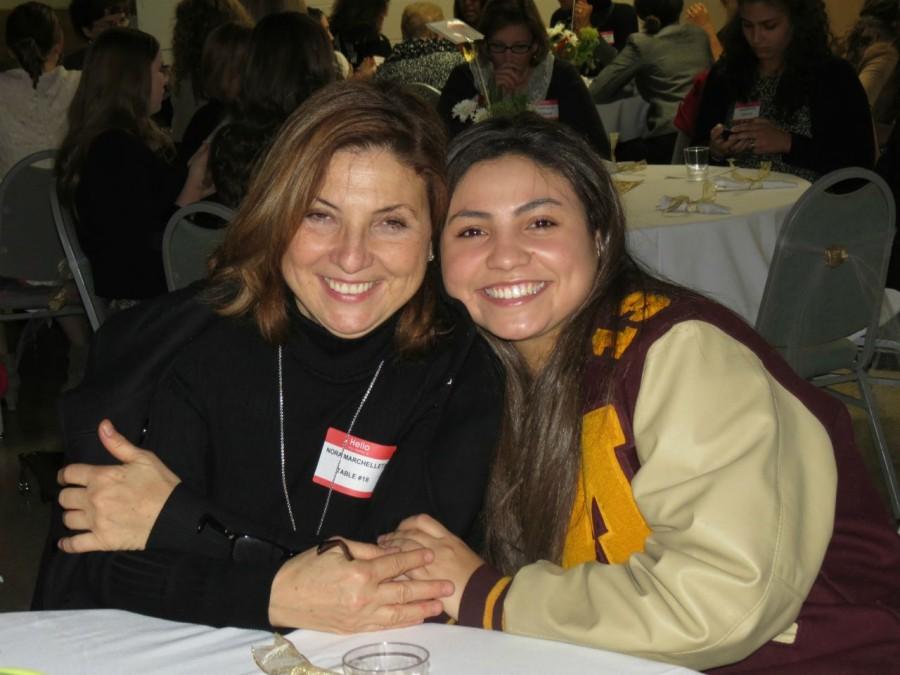 Mercy girls and their mothers gathered at St. Edith Parish Monday evening to reflect on their relationship with each other and with God.
After attending a mass, the ladies enjoyed a delicious meal in the social hall. Junior Nia Boone and her mother read two poems depicting the relationship between a mother and daughter. Throughout the evening, a slide show was shown of the girls and their mothers.
At this event, students not only got to visit with their mothers but with their close friends.
"It gives me a chance to just be with my mom," said junior Amy Jenereaux, "and enjoy her company over a great meal with best friends."
Senior Maria Pluszcynski also enjoyed the evening with her fellow classmates.
"It's a great evening," said Pluszycinski, "and a time to reflect on how lucky we are to have our moms in our lives."
For those who have not attended the Mother Daughter Night of Reflection, it is an enjoyable evening that is worth missing homework for. There is no better way to thank your mom for all she has done than to honor her at this special event.