Model United Nations Team Prepares for U of D Simulation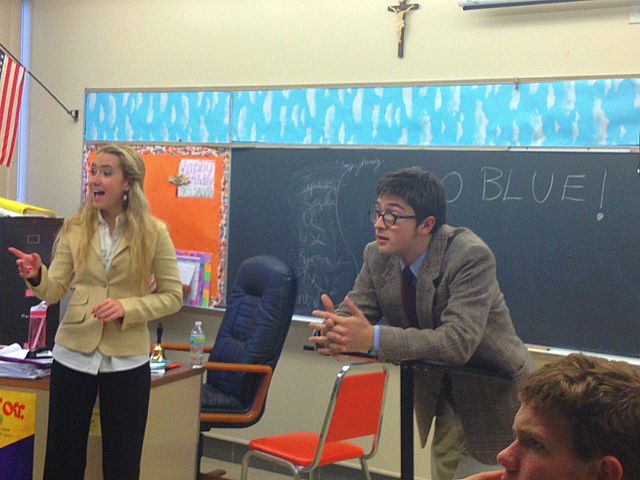 Mercy's Model United Nations (MUN) team is approaching their final simulation of the season at University of Detroit Jesuit High School on November 30 and December 1. Mercy students, including Anjali Alangaden, Olivia Drukerr, Erin Eusebi, Madison Flyte, Mikayla Benton, Elizabeth Lekarczyk, and Lucy Devine, have won awards for their performances at the past three simulations.
Many of these girls hope to attend North American Invitational Model United Nations in Washington D.C. in February. This motivation factor, along with the benefits the extracurricular offers—problem-solving, public speaking,  leadership experience, collaboration, writing, research—has led to increased participation in the club. Members now attend weekly meetings either in the morning or after school to build on their Model UN foundation. Each week they learn an essential MUN facet, such as position-paper writing, or a more advanced strategy like speech framing.
Junior Brooke Thomas joined the club for the first time this year.
"I've met some really great people through the simulations," she said. "It's a lot more fun than it seems to be, and I've learned a lot on how to present myself when speaking in front of people."