Student Spotlight: Ella Cousins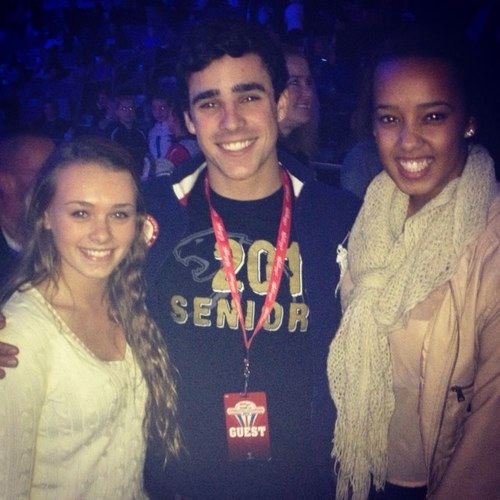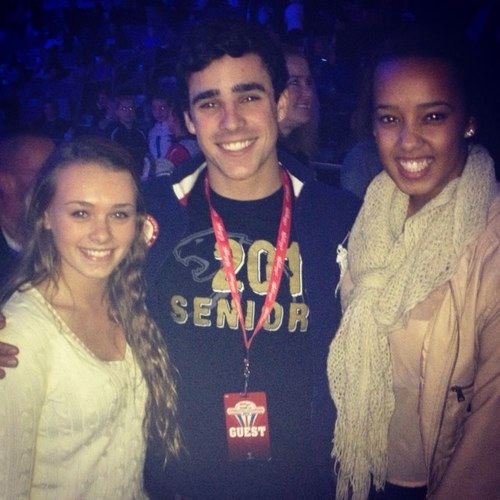 If you asked junior Ella Cousins if her broken back, elbow, ankle, toes, fingers and shoulder were worth it—she would say yes.  These injuries, which she accumulated over several years, were all gymnastics-related.
For 12 years Cousins did gymnastics, and the last few years she trained at Splitz Gymnastics in Canton.  Cousins competed as a level 8 and practiced up to 20 hours a week, or the time that her injuries allotted her.
When she was younger, her dream was to compete in gymnastics in college. However, for the past three years, Cousins has had three major surgeries, forcing her to take several months off.
"It was tough to stay motivated when I always had setbacks," said Cousins. "I sort of realized that dream wasn't going to happen."
She is still active with her gym and teammates, who she considers her second family.
"Last weekend we went to the Kellogg's Tour of Gymnastics Champions together," said Cousins.  "I met Jordyn Wieber's older brother—it was the most magical thing I have ever witnessed."
The Kellogg's tour features the five Olympic women gymnasts Jordyn Wieber, Aly Raisman, Kyla Ross, McKayla Maroney, and Gabby Douglas performing for an audience of gymnastics fans from all over the metro Detroit area.
Cousins stopped competing this previous summer for health reasons, and recently completed her first season as a diver for Mercy's Swimming and Diving team.  Her background in gymnastics was very helpful for diving and she caught on quickly, often placing in the top five at meets.
It is not unlikely for ex-gymnasts like Cousins to turn to the sport of diving.  The familiar flips and rhythm provide a similar atmosphere to gymnastics, but with less risk of injury.
"Diving is a lot less painful," said Cousins. "But my first love will always be gymnastics."