A Season of Giving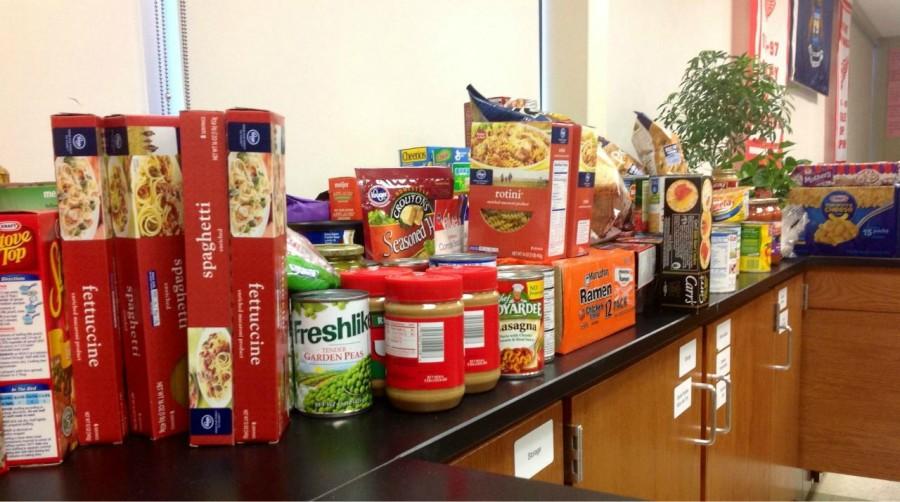 Thanksgiving and the holiday season are quickly approaching, making it easy to get lazy and coast through the rest of the year. However, there are numerous community service opportunities to take advantage of right now. Whether you simply want to lend a helping hand this season, or have service hours to fulfill, below is a list of some ways to get involved in our area:
(1) Focus: HOPE
The Focus: HOPE food drive is nothing new to Mercy, and it makes for a simple way to help out the homebound senior citizens in Michigan. Just bring in some nonperishable food items from Nov. 9-19th. Also, what many may not know is that Focus: HOPE offers many other ways to help out year round. Tutoring students, packaging food and participating in their annual walk are just a few of the other volunteer options listed [http://www.focushope.edu/page.aspx?content_id=5&content_type=level1] on their website.
(2) Gleaners Community Food Bank
Gleaners is another organization that distributes food to the needy in Wayne, Oakland, Macomb, Livingston and Monroe counties. They always need help in almost every way possible, from bag folding to working the busy distribution center. Find out more information at [http://www.gcfb.org/site/PageServer?pagename=pg_volunteer].
(3) Capuchin Soup Kitchen
The Capuchin Soup Kitchen, inspired by St. Francis of Assisi, serves the people of the metro Detroit area in numerous ways. Aside from helping out in the soup kitchen, you could also assist in sorting and sizing clothing, preparing food packages or volunteering at their special fundrasing programs. More information about the organization can be found at [http://www.cskdetroit.org/index.php/volunteer].
(4) Michigan Humane Society
If you have a love for animals, helping out at any of the humane societies of Michigan is always a possibility. Depending on where you choose to serve, you could do some of the much needed background work like cleaning and doing laundry, or you could spend some of your time hands on with the animals! Visit their [http://www.michiganhumane.org/site/PageServer?pagename=volunteer_faq] for more information.
(5) Operation Christmas Child
Operation Christmas child is Samaritans Purse's way of giving back during the holiday season to needy children all over the world. To help, you can pack a shoe box full of gifts and toys for a child and drop it off at any of the locations in Michigan, listed [https://www.samaritanspurse.org/index.php/OCC/Drop_Off_Locations/]. On the website you can check out the age and gender of the child you are sending the box to, as well as the country that he or she lives in. November 12-19th is National Collection Week, so get those boxes in soon if you want to help a child in need this Christmas!