Celebrating Halloween with the retired Sisters of Mercy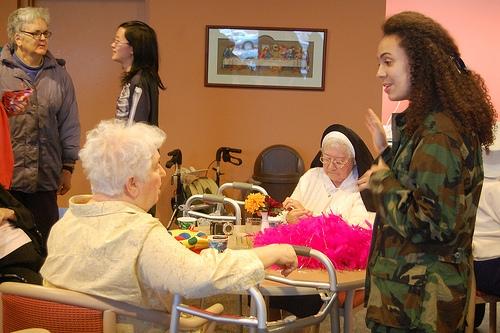 Mercy Works students gathered at the retired Sisters of Mercy McAuley Center on Halloween for some food and fun. After introducing themselves and showing off their costumes, students and the sisters were able to visit and chat over a cup of cider and some donuts.
This is an "additional" club that visits the center numerous times throughout the year. It is a great way to earn service hours and have good time. If you would like to participate in the next event, contact Mrs. Kowalski.
[wzslider autoplay="true" lightbox="true"]
Check out more photos on NP's flickr!