Student Spotlight: Jaya Jankowski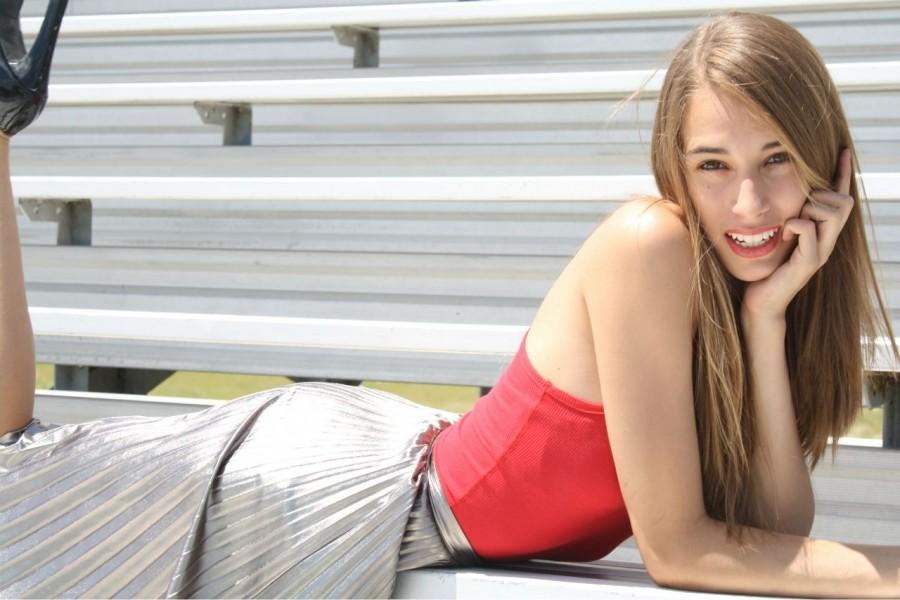 Sophomore Jaya Jankowski may seem like an average Mercy girl. She is involved in the theater department and likes to draw in her free time. However, Jankowski's schedule often includes a unique extracurricular: modeling. Jankowski handles the pressures of an average teen's life with added responsibilities.
NP: How did you get into modeling?
JJ: When I was younger, I always kind of wanted to, but my mom wasn't really keen on the idea of it so when I was in eighth grade she said 'Okay fine, I'll let you start.' So I just started.
NP: How has modeling helped you in other aspects of your life?
JJ: It has built confidence because you have to have confidence when you go to audition for a job or when you meet a client because that's something that they definitely look for.
NP: How does it affect other areas of your life?
JJ: It just takes up a lot of your time. It's something that you have to be willing to donate a lot of time to.
NP: What is your favorite thing to do outside of school?
JJ: Draw or go outside.
NP: You like drawing and you mentioned you like to design dresses earlier. Is that something you see a future career in?
JJ: I hope so, yeah.
NP: Does modeling help with that goal?
JJ: Yes because you get a taste of the whole industry so it's kind of getting me prepared.
NP: What's the most interesting job you've done?
JJ: It's a combination of two sorts of shows. One of the factors of it was it was for Shellac Nail Couture so I got to wear these really cool fancy fake nails. The other part of it was for the Blonds which are very well known designers who design corsets for big names in the music industry like Lady Gaga, Katy Perry, Kesha, Beyoncé, all those people, and I got to wear one of them and it was an outfit made entirely out of googly eyes.
NP: Does it interfere with your school work at all?
JJ: Not usually. But some days you'll have to go to a job that's during school so you'll have to miss a day of school and then you kind of get behind, but if you're on top of things it's easy not to fall back.