Freshman Ellyse Conn starts her mornings earlier than most. She rolls out of bed at 4:55 a.m., grabs breakfast on the go, and pulls into the Mercy parking lot at 5:45 a.m. Before the sun even rises, Conn is in the pool with the rest of the Mercy varsity swim team while most of their classmates are still sleeping. Even though Conn is only a freshman, she has already established herself within the high school swimming community. Outside of swimming, many people don't know of the unique characteristics of this freaky-fast freshman.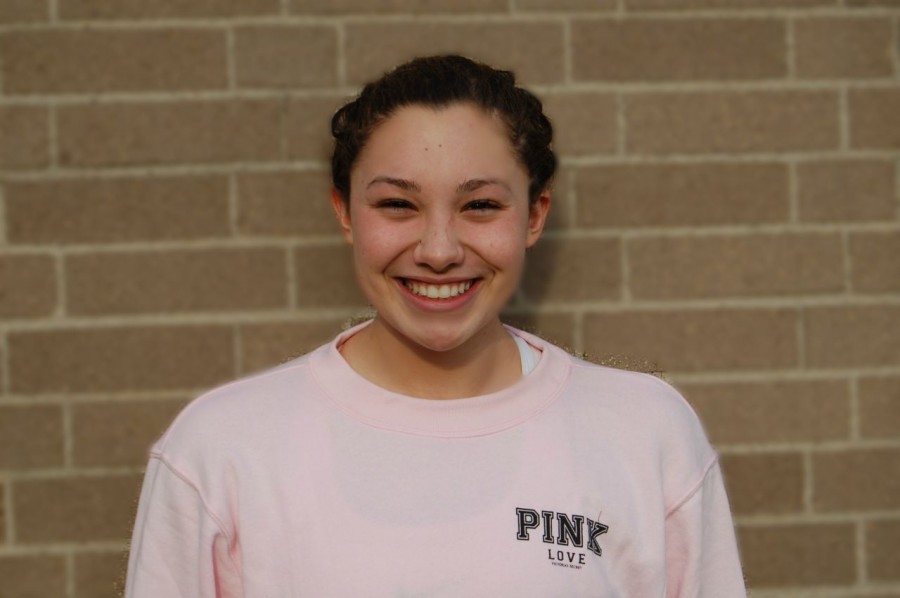 NP: What's your favorite event?
EC: Probably the 200 IM. It's hard to train but fun because I get to swim all the strokes.
NP: Have you qualified for states yet?
EC: Yeah, in the 100 fly, 100 back and 200 IM.
NP: You said that you dislocated your knee. How did you do it?
EC: I was at the driving range with my dad over the summer and we were hitting balls. Towards the end of the bucket I started to swing really hard and one of the times my foot planted but my kneecap twisted out of place. It was the most painful thing I'd ever felt.
NP: Does your knee affect your swimming?
EC: A little bit. I have to tape it before every practice.
NP: What's your favorite after-practice snack?
EC: Breakfast burritos and chocolate milk. They're so good!
NP: Do you want to swim in college?
EC: Yes, hopefully somewhere in California or Florida.
NP: Phelps or Lochte?
EC: Definitely Lochte. We have a life-size cut-out of him on the pool deck and it's so funny.
NP: When you're not swimming what's your favorite thing to do?
EC: Play with my dog CoCo.