Student Spotlight: Sharon Neff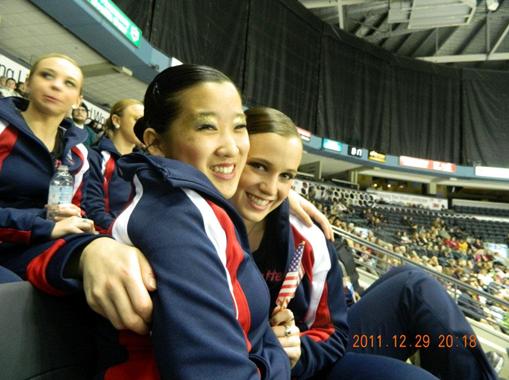 The wind blows cool air across her face and the sound of a thin blade gliding smoothly across the ice pleases her ears. Senior Sharon Neff loves figure skating. She is also pretty good at it too; Neff is on Mercy's varsity figure skating team. She also is traveling to Neuchâtel, Switzerland this week with the team she has been skating with for years, the Crystallettes. She and her team are representing the USA.  She has also been to London competing as skater for the Crystallettes. Neff has been counting down the days for this experience to finally come true.
"Working hard or hardly working? Working hard! Go team USA," said Neff.  Neff gets her inspiration from skaters like Scott Hamilton, who she says make a difference. Let's all wish her good luck in Switzerland.