Listening to Christmas music: after Halloween or after Thanksgiving?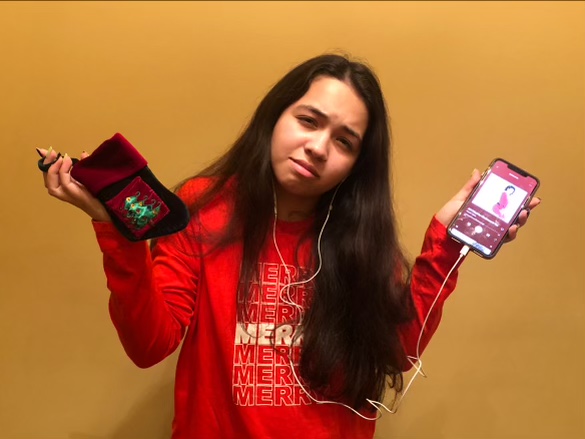 As soon as Halloween ends and November 1st comes, the question of, "When should people start listening to Christmas music?" often appears. Many people jump at the chance to start listening to "All I Want for Christmas is You" by Mariah Carey, while some wait for December to partake in Christmas festivities.
The moment Halloween passes, many people pull out their holiday decorations and start listening to their annual Christmas playlist on Spotify.
"I think the appropriate time to listen to Christmas music is definitely after Halloween," said junior Michael Fitzsimons. "I personally start listening to it very soon after Halloween because I just love the Christmas season so much that I love to get a head start on celebrating."
On the other hand, many people wait till late November to listen to Christmas music as they want to focus on Thanksgiving and the fall season.
"I listen to Christmas music after Thanksgiving," said junior Carly Madden. "I think November and Thanksgiving get overshadowed by Christmas, so I want to wait [until] December to celebrate."
Whether people listen to Christmas music before Halloween or after Thanksgiving, there is never a wrong way or time to celebrate a beloved holiday through the talented voices of Mariah Carey and Michael Bublé.