The iPad: a love-hate relationship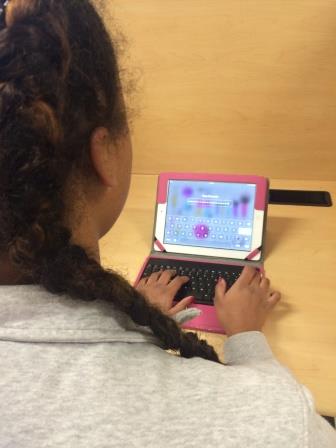 As a freshman, I vividly remember going to iPad orientation and being so excited about receiving my very own iPad. All I could think about was how cool having an iPad was and how easy it would be to complete my assignments. Once the school year started, my iPad and I were inseparable. I used it every class, sometimes texting and playing games. Overall I loved my iPad. I became acquainted with Pages, iAnnotate, Dropbox, and all the other important school apps.
My iPad continued to be my favorite device throughout sophomore year. I became more mature and stopped messaging during class, and my iPad served me well. Near the end of sophomore year, however, my iPad began to cause me some trouble. It began to shut down while I was typing assignments and did not work as well as it used to.
Anyone who has an iPhone knows that after two years, the device starts to malfunction. The same is true for iPads. After two years of having my iPad, it became very cumbersome to work with. I have often lost Pages documents after my iPad randomly shuts down, and I am sure we have all been in the middle of a Schoology quiz and experienced a crash. Although there are data upgrade options, I have also had trouble with storage. As students there is little we can do because the iPads are required and most of our assignments are online.
With all that said, the iPad provides many advantages, like swapping a 10-pound book for a file or a five-subject notebook for an app. The iPad does provide innovation for the educational process and allows students to basically carry our backpacks on a device. I would much rather have my iPad as opposed to a backpack full of heavy books and worksheets. The iPad also helps cut back on paper use as most students use it to record their notes. There is great value in the iPad, even though it does cause some issues.
Mercy does offer an option to upgrade to a new iPad for a discount price. I chose not to go down that road because I believe my iPad can push through these last few months. So far, I have replaced three chargers this year, had at least 40 mid-assignment shut downs, and lost all my documents (luckily I recovered them) with one update. Despite all my misfortunes with the iPad, I still support my decision not to upgrade, and I'm looking forward to getting a new device for college.