Filmmakers' Flops: The Worst Movies of 2013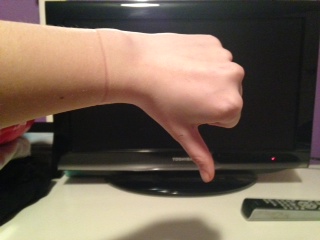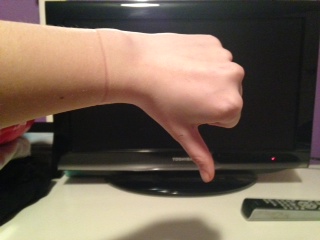 2013 has come and gone, and with it the year takes all of the bests and the worsts, whether it be choices, hairstyles, and even films. While most people spend time figuring out what the best film of the year was, it is much more to fun to ask, "What was the worst film you saw this year?" Here are a few picks…
Man of Steel
This past summer's highly anticipated superhero blockbuster reeled thousands of people into the theater, but it had a hard time keeping some of them there. With a running time of 2 hours and 23 minutes, Man of Steel is slow-paced, ridiculously so for a movie about a superhero. When Clark Kent still isn't Superman an hour into the film, it is easy to see how audiences could get frustrated. To add insult to injury, Henry Cavill's Clark Kent is not very relatable. One of the film's few saving graces is the performance of Diane Lane as Martha Kent, Clark's adoptive mother. Overall, Man of Steel is more of a movie for die-hard comic book fans, not one easily understood by everyone else.
I'm In Love with a Church Girl
Hollywood has a very deceptive way of making awesome trailers for terrible movies. Take I'm In Love with a Church Girl. Viewing the trailer, someone might think it's a drama-packed exploration of a man's troubled journey to God and his relationship with the girl he loves. Viewing the movie is another matter entirely. There's really nothing on the big screen that isn't on your Lifetime Movie Network channel. The acting is stiff and predictable, and there is little chemistry between Ja Rule and Adrienne Bailon. Bailon was just plain miscast or at least mis-dressed because it is hard to believe her as a dedicated "church girl" in some of the clothes she wore. This is a movie that only gets more twisted as it goes on. Surprisingly, I'm in Love with a Church Girl is based on writer and producer Galley Molina's personal experience.
Spring Breakers
Take two former Disney stars, one "Pretty Little Liars" star, one newcomer, add the most twisted spring break experience one could imagine, and throw in a slightly psychotic James Franco. What is your result? Spring Breakers (and a really bad movie). Everything from the plot to the cast makes this film unbelievable. In the end, it boils down to personal preference. If you like off-the-wall plot lines about girls who commit armed robbery high in order to get money for spring break, this movie is for you.
After Earth
After Earth, Will Smith's latest vastly underwhelming science fiction film, makes audiences long for the days he shot aliens in Men in Black. The real problem with After Earth (besides the script itself) is the tone. Will Smith's previous dabbles in science fiction/alien films have been successful because they have his signature wit and charm in them. Where's the humor in After Earth?
Liz and Dick
This made for Lifetime movie was doomed to fail the minute someone decided Lindsay Lohan was a good choice to play Elizabeth Taylor. Besides the fact there is little to no resemblance between the two, someone as deeply complex and talented as Taylor deserves a much more talented actress to play this part. Without a strong lead to carry this movie, everything else falls apart. Grant Bowler actually does a decent job as Richard Burton, but his performance still falls short without good chemistry between him and Lohan.