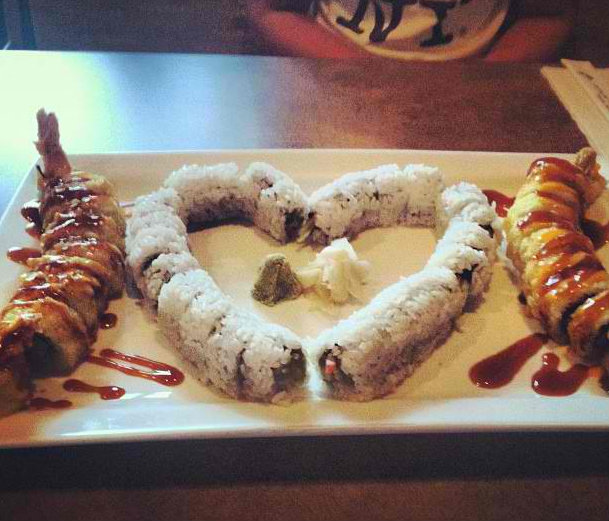 When I walked into the recently reopened Ninja Sushi, the restaurant's "facelift" was obvious. The crowded center booths were replaced with open tables. The sushi-making "bar" area was modernized, chefs poised to chop up fresh fish. Adding to the ambiance were the dimmed lights. I appreciated the new environment, but it was not my chief concern. After having their doors closed for months, was the selection and taste of Ninja's sushi still prime?
After practically inhaling my "Amazing Shrimp" rolls, it was obvious that the renovation had no effect on Ninja's quality. Ninja serves more traditional rolls, like California rolls and a variety of raw sushi rolls, but they also have "tempura rolls." My Amazing Shrimp, a type of tempura roll, was deep fried. The roll was a tasty alternative to raw fish. Ninja also has cooked rolls which are not fried for a healthier option.
Ninja charges by portion. One portion of my "Amazing Shrimp" was plenty. Prices for portions are within the $10 range. Ninja is currently running a promotion on weekends for half off select rolls. The restaurant is located on the corner of Farmington Road and 14 Mile Road next to Sposita's Ristorante. Whether for a sushi connoisseur or a first timer, the renovated Ninja Sushi offers an enjoyable and affordable dining experience.