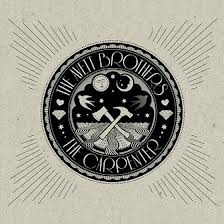 The Avett Brothers recently released their seventh studio album, The Carpenter. This album marks a change in direction for The Avett Brothers, once known for their simplistic, light-hearted and pure lyricism. Their new lyrics are more complicated and significantly darker.
It's no surprise that their songs have become more serious and gloomy. Bassist Bob Crawford's 2-year-old daughter is battling a brain tumor.  The theme of death throughout the album makes more sense in this context.
That being said, some upbeat tunes on the album work with the heavier tracks to create a balance.  They keep The Carpenter from becoming too depressing to listen to, and will hopefully help the band continue their ascent to fame that began with their sixth album I and Love and You.
One song that incorporates both the dark lyrics and upbeat rhythms is "Paul Newman vs. The Demons." Although the song's lyrics are slightly cluttered, the song is catchy and edgy, making it a stand-out on the album.
Overall, The Carpenter is a deeper album by a talented band that continues to step-up its game. The album will hopefully be what it takes to catapult the increasingly-successful band out of relative obscurity.