Fun and Games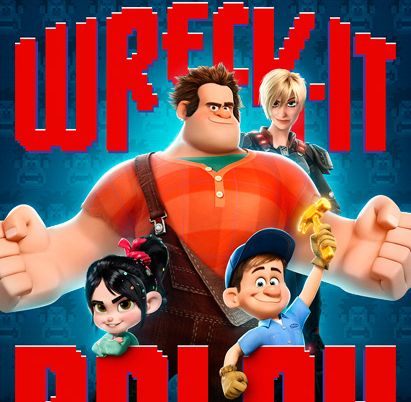 To high school students, a PG-rated kids' movie about video games may seem immature at best.  But Disney's Wreck-it Ralph is nowhere near the waste of time it might initially seem.  Even for someone who is not a gamer, the hour-and-48-minute film is full of recognizable video game references, cute childish humor, and a heart-warming message.
The movie centers on Ralph, the villain of a children's arcade game called "Fix-It Felix Jr."  He wants to be a good guy, so he goes "turbo" and leaves his game to try to become a hero somewhere else.  Ralph trains at "Hero's Duty," a spoof of such video games as "Call of Duty" and "Halo," and ends up in "Sugar Rush," a candy-themed go-kart game aimed at little girls.  Along the way, he is pursued by "Hero's Duty" character Sergeant Calhoun and Fix-It Felix, whose game is malfunctioning without Ralph.
The voices in this movie are superb.  John C. Reilly is gruff yet relatable as protagonist Ralph.  Sarah Silverman is the voice of adorably sassy Vanellope von Schweetz, a character from "Sugar Rush" who first fights and then makes friends with Ralph.  Jack McBrayer is the voice of awkward, old-fashioned, big-hearted Felix, and Jane Lynch is funny and feisty as military veteran Sergeant Calhoun.
Being a children's movie, Wreck-It Ralph does have a somewhat predictable plot line.  There is never any doubt that Ralph's game will survive, that he will become a hero, or that Vanellope will achieve her dream of racing.  It is a movie aimed at kids; there is bound to be a happy ending.  But the film still manages to pull a few punches, and a few elements that seem unimportant at first later turn out to be surprisingly crucial.
Wreck-it Ralph is an excellent movie for children, and also for nostalgic parents who remember the days of classic arcade games like Pac-Man.  However, Mercy girls should not pass up this opportunity for some innocent fun on the big screen; this film is definitely worth your while.