Changing the face of currency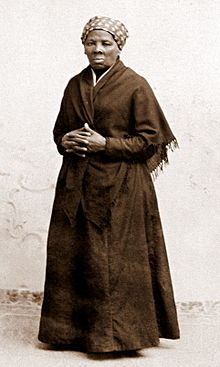 Harriet Tubman will replace Andrew Jackson on the front of the $20 bill. Treasury Secretary Jacob J. Lew made the announcement on April 20. Tubman, an escaped slave who put her life on the line to lead slaves to freedom through the Underground Railroad, will not only be the first woman in over a century to be on currency, but also the first African American.
"It shows more of America than just the white men," said social studies teacher Mrs. Cindy Richter. "While it's great to honor founding fathers, there are more people who worked in the development of our country. This is a progressive and positive step in U.S. history."
According to the Los Angeles Times, Jackson will still have a place on the back of the bill alongside the White House. However, one can't help but notice the stark difference in the two historical figures' stories: President Andrew Jackson was the son of a slave-owning family in the unmarked border between North and South Carolina. He later became a war hero and was known for policies that aided in the genocide of Native Americans. On the other hand, Tubman, born into slavery in Maryland, fought for the rights of women, was a conductor on the Underground Railroad, and even worked as a Union spy in the Civil War.
"I do like it and I think it's a [a good thing] because it's recognizing black people," said sophomore Elon Payne. "I'm not sure how it's going to play out, but that's something I'm interested to see."
While some see this is a step in the right direction, other students disagree, saying that this won't change much in our country.
"To be honest, it doesn't necessarily show anything," said senior Taylor Munson. "It's like putting one of our heroes on money will cover up the fact that society still has a race problem."
Tubman is not the only new face of cash. Leaders of the Women's Suffrage Movement, including Sojourner Truth, Susan B. Anthony, Elizabeth Cady Stanton, Alice Paul, and Lucretia Mott are expected to take a spot on the $10 bill. The final designs of these bills will be released in 2020, the 100th anniversary of the enactment of the 19th amendment, which gave women the right to vote. Likewise, Marian Anderson, Eleanor Roosevelt, and Martin Luther King Jr. will grace the back of the $5 bill. These major changes in currency figures were conceived in order to diversify our bills, a task that many believe is long overdue.
"Andrew Jackson is what we used to think of as a great American hero," UCLA professor Brenda Stevenson told the Los Angeles Times. "We have this woman who in many ways is just the complete opposite of Jackson, and it speaks volumes that we can recognize [Tubman] as this great American hero and image of what it means to be American."