Democrat or Republican: a woman in the White House?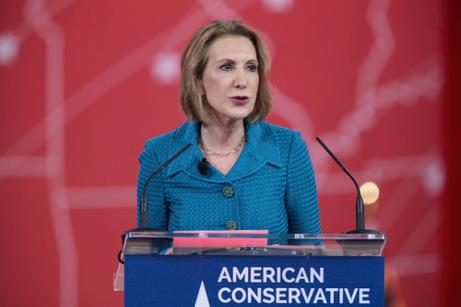 Watch out, Hillary. There's a new girl in town.
Former Hewlett-Packard CEO Carly Fiorina announced Monday that she would enter the 2016 presidential race as a Republican.
Fiorina is the second woman to throw her hat in the ring, the first being Hillary Clinton. Although Clinton has more experience in the political world, Fiorina is using an 'underdog' approach that could potentially encourage voters. She has also strongly criticized Clinton's efforts.
"[Clinton] has not been transparent about a whole set of things that matter," Fiorina told ABC News regarding Clinton's alleged acceptance of foreign campaign donations and conduction of government business via personal email.
Fiorina argues that her years of experience with private corporations allow her to see and know the country in ways career politicians cannot.
"I think I'm the best person for the job because I understand how the economy actually works. I understand the world, who's in it, how the world works," Fiorina said on Good Morning America.
Fiorina's fight will be a difficult one. She is running against a plethora of well-qualified candidates such as Wisconsin Gov. Scott Walker, Florida Gov. Jeb Bush, and Florida Sen. Marco Rubio.
As more female candidates step forward, Mercy students are taking interest and forming opinions. Junior Erin Gormley has always had a passion for politics and looks forward to seeing how Fiorina will do.
"Fiorina's efforts are very unique in that she does not have much political experience," Gormley said. "It will be interesting to track her progress in the race and to witness how she and Hillary compete."