Armstrong's Atrophy
Reaction is mixed to the recent, long-awaited confession from Lance Armstrong. After a decade of passionate denials,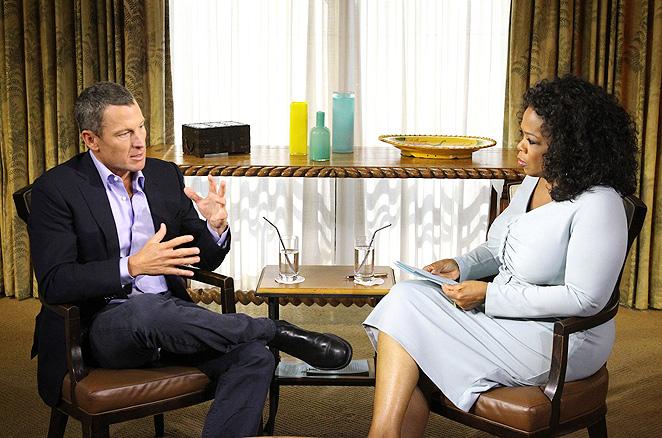 the famous seven-time winner of the Tour de France finally admitted that he used illegal substances to achieve those victories.
Armstrong was recently stripped of his titles and his Olympic medal for using performance-enhancing drugs during his time as an athlete. He now has numerous financial and legal problems as he must return earnings achieved by fraud, as well as face likely perjury charges for lying under oath.
Armstrong admitted to using drugs in a two-part interview aired on the Oprah Winfrey network. Many viewers were highly skeptical of the sincerity of  Armstrong's apology, especially former colleagues whose reputations were ruined when Armstrong sued them for testifying they had witnessed him using the drugs. Mercy students expressed their disappointment as well.
"Because he has cheated, he has lost our trust," said freshman Sabrina Yancey.
Freshman Andrea Elmore agrees.
"The good things [Armstrong] has done do not justify his behavior.  There should be repercussions."
Though many individuals think Armstrong should not be seen as an honored athlete anymore, others have focused on his other achievements and good intentions.  Armstrong, founder of the popular "Live Strong" website, logo, and bracelets that have inspired so people who have suffered from cancer or had someone close to them suffer from it. Armstrong himself was diagnosed with cancer in 1996, but was declared cancer-free a year later when he established the Lance Armstrong Foundation. He has undoubtedly inspired and supported many cancer patients since the time he established his foundation.
Junior Lindsay Hiser thinks that because of his prominence, Armstrong has been put in the spotlight when other cyclists have also used steroids and gotten away with it.
"The majority of the people [in the Tour de France] are doing the same things as Armstrong," said Hiser.  "They just haven't won as many titles as him, so he is the one getting all the attention."
However numerous athletes have testified that Armstrong orchestrated the Tour de France drug operation and pressured other bikers to participate — a claim Armstrong denies.
Either way, junior Dani Abboud points out how Armstrong is the one person everyone thinks of when talking about the famous event.  Lance Armstrong has become a household name. "Try and name one other person in the Tour de France," Abboud said.