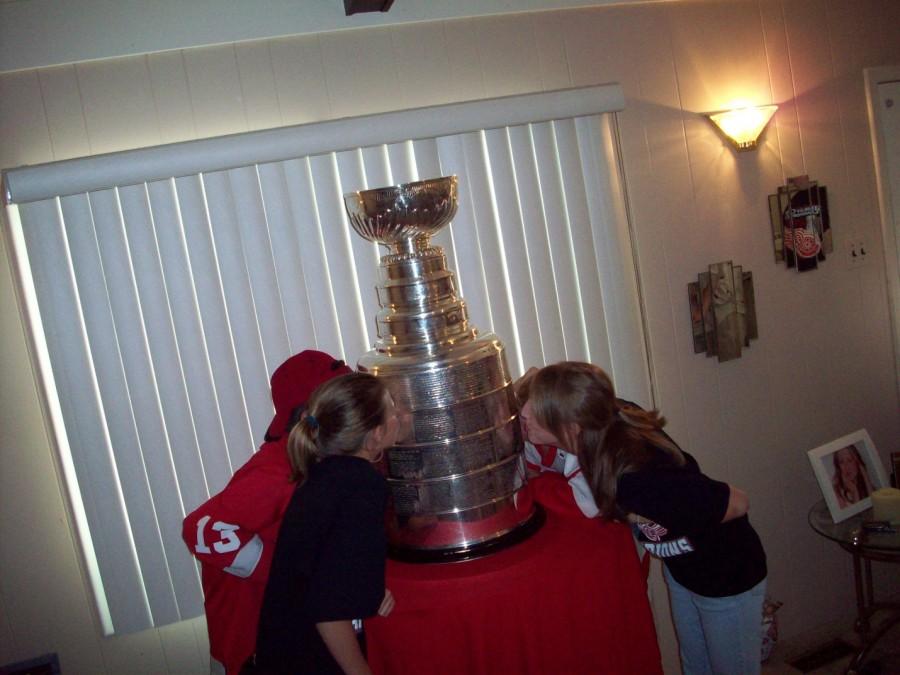 Michigan winters are all about snow days, sledding until your toes go numb, trips up north and, most importantly, Detroit hockey.
With 11 Stanley Cups under their belt, the Red Wings have truly proven that Detroit is, in fact, Hockeytown.  Michiganders love the Wings, but with the NHL lockout preventing fans from watching their favorite team, many are upset.
"The sport is losing its beauty," science teacher Gerry Meloche said.  "It's not the same as it used to be."
This lockout, officially implemented on September 16th, prevents the season from starting until players and owners can reach an agreement regarding revenues and salaries.
"I was really excited for the season," junior Melissa Schneider said.  "But the fact that the players and owners can't negotiate just makes me mad."
Many NHL players blame Gary Bettman, NHL commissioner, for the problem.  According to The Philadelphia Enquirer, Bettman asked the players to take a 24% pay cut earlier this year.  Despite the fact that the average NHL player's salary is anywhere from $700,000 to $10 million a year, they were very angered by his proposal.
The owners' reasoning is that Hockey Related Revenues, HRR, need to be split 50/50.  Instead, players are getting 57% while the owners get 43%.
"The fans are the real ones suffering," Mr. Meloche said.  "People are paying for tickets that won't be getting used.  They are running out of patience."
This lockout affects many people who work as vendors or caretakers at the games, since teams must cancel several preseason games until an agreement is made.
"I think it's bad for everyone," sophomore Taylor Babcock said.  "The owners, staff, players, especially the fans, but it's even worse for the small businesses that make their living at the events."
For the many Mercy girls who make trips to the Joe throughout the winter to see the Red Wings, this lockout is a letdown.  In a city that prides itself on hockey, it's hard to imagine not watching the Red Wings play every week.
The most recent lockout, in 2004, caused many fans to turn away from the sport.
"My dad stopped watching hockey after the last lockout," Mr. Meloche said.  "If it progresses, I'm done, too."