Sponsors Pull Ads from "All American Muslim": Public Outraged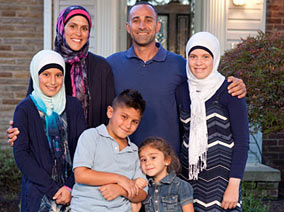 Photo Credit: loweswinners.com
Florida Family Association, a conservative Christian group that has protested against countless television shows from the "godless Family Guy" to the "Marriage-degrading Modern Family", has found its latest victim: "All American Muslim", a new reality television program about the everyday lives of American Muslims in Dearborn, Michigan.
The organization reached out to the show's sponsors, calling it "propaganda that riskily hides the Islamic agenda's clear and present danger to American liberties and traditional values," and urged them to drop their advertisements on the critically acclaimed TLC reality show. According to the group, 18 of the contacted 20 have already agreed to do so.
Among these 18 are Lowe's, Sears, Wal-Mart, Home Depot and McDonald's.
Unsurprisingly, many Americans are in an uproar over this new development.
Minnesota's house representative Keith Ellison, the first Muslim elected to U.S. Congress commented on the controversy. He said, "this is disappointing since the success of All-American Muslim shows how ready the country is to learn about Muslims as Americans, which probably makes hate mongers uncomfortable — as they should be."
"They're wimps, honestly," said Mercy senior Shireen Rasheed, a student who follows the Islamic faith. "I don't understand why they think of [All American Muslim] as so controversial. There's no reason for them to pull their ads out."
Despite the backlash, Lowe's stands by their decision. "Individuals and groups have strong political and societal views on this topic, and this program became a lighting rod for many of those views," it said in a Facebook post. "As a result we did pull our advertising on this program. We believe it is best to respectfully defer to communities, individuals and groups to discuss and consider such issues of importance."