Fifth Year and Running!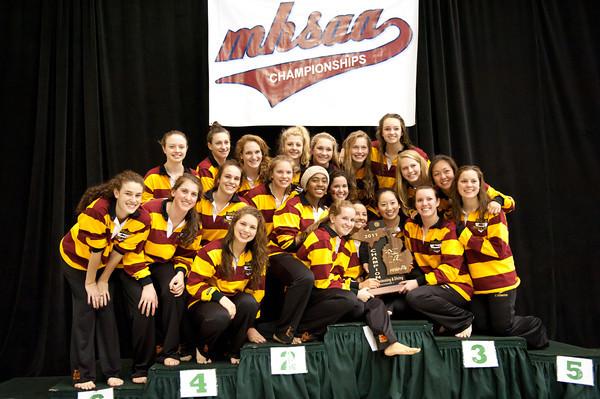 Bringing home the state title for the 5th year in a row, Mercy's swim and dive team gave Mercy students yet another day off.  They were undefeated during the season and walked out of the Catholic Leagues and the Oakland County meet victorious.
It was a nail biter Friday night during Prelims at the state competition, according to Captain Olivia Samoray.  Twenty Mercy girls qualified for states and about half them returned the following day to compete.  Mercy was projected to come in second place, but returned Saturday with a positive attitude.  In a close meet, Mercy beat Saline with 258 points vs. 243.5 points.
Congratulations to the Mercy Swim and Dive Team for a job well done.